College can be a difficult time for many students, particularly because a good amount of students are taking on serious financial burdens for the first time.
Living on your own and paying for housing, food, and utilities are all new stressors to worry about — not to mention the student loans you'll likely need to pay back after you graduate. As such, finding ways to make money while in college is a necessity for many students. 
While it isn't always easy to split time between a job and school, the good news is that plenty of people successfully navigate the balance between the two every day: 70 percent of college students work while they're studying.
1. What Makes a Good Job for College Students?
The right job can help you save money while you're in college, get a head start on student loans, and make other payments on things you need.
Generally, there are three ideal job situations for college students: 
Private employers who are seasonal or college-friendly, and understand a student's schedule.
Jobs and work-studies through the college itself.
Starting your own business part-time while you study.
Finding the right job, one that doesn't interfere with your grades is an important consideration. Fortunately, a number of businesses, such as seasonal businesses, rely on workers with student schedules and can be surprisingly understanding, while others offer seasonal contracts that allow you to work during summer breaks. The right kind of job can even cement your schedule, helping you stay focused on your studies.
If you need money during college or want to get a head start on your student loans, here are a few job ideas that are doable with a student's busy schedule.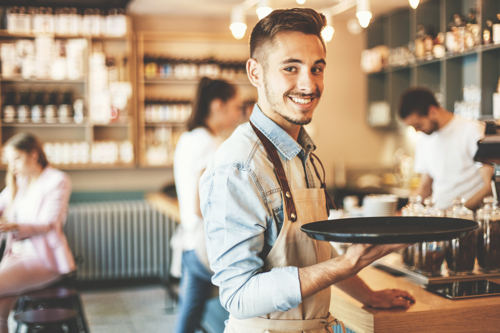 2. Private Companies Who Employ Students
Restaurant Staff
Restaurants often employ and even rely on students for every position, from cooks and servers to hosts and managers. Restaurant rush hours occur during meal times, especially on Friday and Saturday evenings, which usually makes them ideal for student schedules, as most college classes take place during the morning and afternoon.
Seasonal Businesses
These can include a multitude of companies such as; party rental companies, pest control companies, theme parks, wedding service providers. There's a long list of businesses even beyond that which operate mostly during the summer, due to the weather and tourism. They make excellent temporary jobs between school semesters.
Arts and Entertainment
Much like restaurants, theaters, stadiums, and other entertainment venues operate mostly during the evenings, when people who have day jobs are looking for something to do for the evening. For a student's schedule, positions at these venues often work very well.
Gig Economy Driver
Lyft, Uber, DoorDash; there are several companies out there who rely on drivers to fulfill their services. Most often, drivers for these apps can set their own hours and work as much or as little as they want, which is convenient for students with class schedules that might differ from semester to semester. The only setback, of course, is that you need a vehicle to do this.
Handyperson
If you're good with your hands, with renovations, plumbing, electrical systems, or with computers, you might able find work as a handyperson, either through a private business or by striking out on your own into the gig economy. Even shoveling snow, blowing leaves, and mowing lawns can earn you extra money. There are apps like Handy, which connect clients to professionals and let you set your own schedules. 
Being a handyperson, especially freelance means that you'll need your own tools to get the job done, which can be difficult to store in student dorms. There just isn't a lot of space in those rooms. Luckily, there are affordable student storage units that you can use to store larger items like lawnmowers and snow blowers.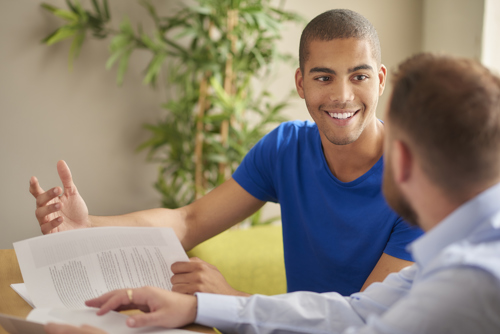 3. Campus Jobs and Work-Studies
Tutoring
If you have a knack for a particular subject, there's usually demand for tutors to help students who struggle with it. Some schools run tutoring programs that you can apply to be part of, or you can offer your services privately. People are also often willing to pay for private tutoring for their younger children in elementary or high school, especially in traditionally difficult subjects like math and science.
As a tutor, you'll be able to set your own appointments and make your own schedule, allowing you to work when you're free. If you have night classes, however, it may be more difficult to tutor for high school students.
Research Assistant or Teaching Assistant (TA)
Professors are extremely busy people. They're often managing teaching, research, and publishing all at once during the school year. That means they usually need assistance in managing their responsibilities. Often, that extra work is done by students, who help them with research or with teaching classes.
These jobs are excellent for students who want to begin gaining experience in their chosen fields, especially if they want to become teachers or professors themselves. The schedules are often designed with students in mind.
Campus Tour Guide
It may be possible to secure employment during the first month or so of a semester by acting as a campus tour guide, even as a first-year student. Admissions offices often rely on students to host the orientation experiences of those who are new to the college or even run tours for prospective high school students who are visiting. While this type of job might keep you active at the beginning of the year, the contracts may not last very long. Check with your admissions offices for more details.
Librarian
Most colleges have libraries, and they're often staffed by students on campus. It only makes sense — there's a vast group of people in the immediate area who need work, why not use them? There are actually a number of college services and operations that rely on student labor, and this list isn't exhaustive. Check with your college for more jobs that function specifically via student employment.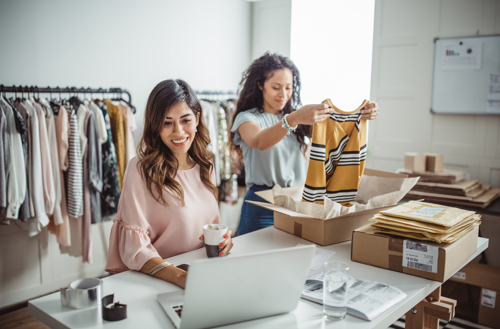 4. Starting Your Own Business as a College Student
Some of the jobs mentioned above involve going freelance; as a driver, cleaner, or handyman. You can take that one step further!
Starting a business as a college student requires you to be a very organized and motivated person. It's easy to get burned out or let scheduling issues and conflicts get out of hand. If you think you've got what it takes, and have a great idea, colleges are excellent places to start businesses. You're surrounded by fresh minds, by research, and by innovation, and it will likely be much easier here than anywhere to find people willing to give you advice or help you get started. Google, after all, was started by two college students working from their dorm rooms.
Whether you're looking to start a tech business, provide a service that people need, or sell arts and crafts, there are services designed to connect you with potential customers. Etsy is a great example for makers and crafters. 
Not everyone can get by just with online services, however. Businesses also often need a physical location. Whether it acts as an office, a business address, or storage, you may find yourself in need of a physical place to make your business successful. In college, with limited funds and a limited living situation, you might want to consider using a business storage unit as your base of operations. Depending on your state, you might not be able to claim it as your business address or operate directly from the unit, so make sure to check what's legal in your area.
The need to make money during school is a reality for so many students, and it can cause a great deal of stress. Finding the right source of income with the right schedule is completely possible. With a little legwork, you'll find yourself collecting paychecks in no time, while still focusing on your education.