After a long summer of shorts and sandals, who wouldn't be excited to pull out the scarves, jackets, sweaters and boots? As the weather changes, your wardrobe will as well, and there's no point in keeping your closet cluttered with an entire year's worth of clothes. While storing them may seem straightforward enough — make sure they're clean and dry before you stash them in a box — you'll need to do a little extra work to avoid unpleasant surprises (some with wings and legs) when it comes time to pull them out. Here, we'll share our best tips on clothes storage ideas for small spaces so you can clear the way for this coming season's adventures.
1. Get Rid of Clothes You Don't Wear
The first step in organizing your wardrobe is to clean your closet of clothes that don't "spark joy," in the words of Marie Kondo. In other words, how often do you wear certain pieces of clothing? Which items are staples of your weekly outfit rotation, and which are taking up hangers and space?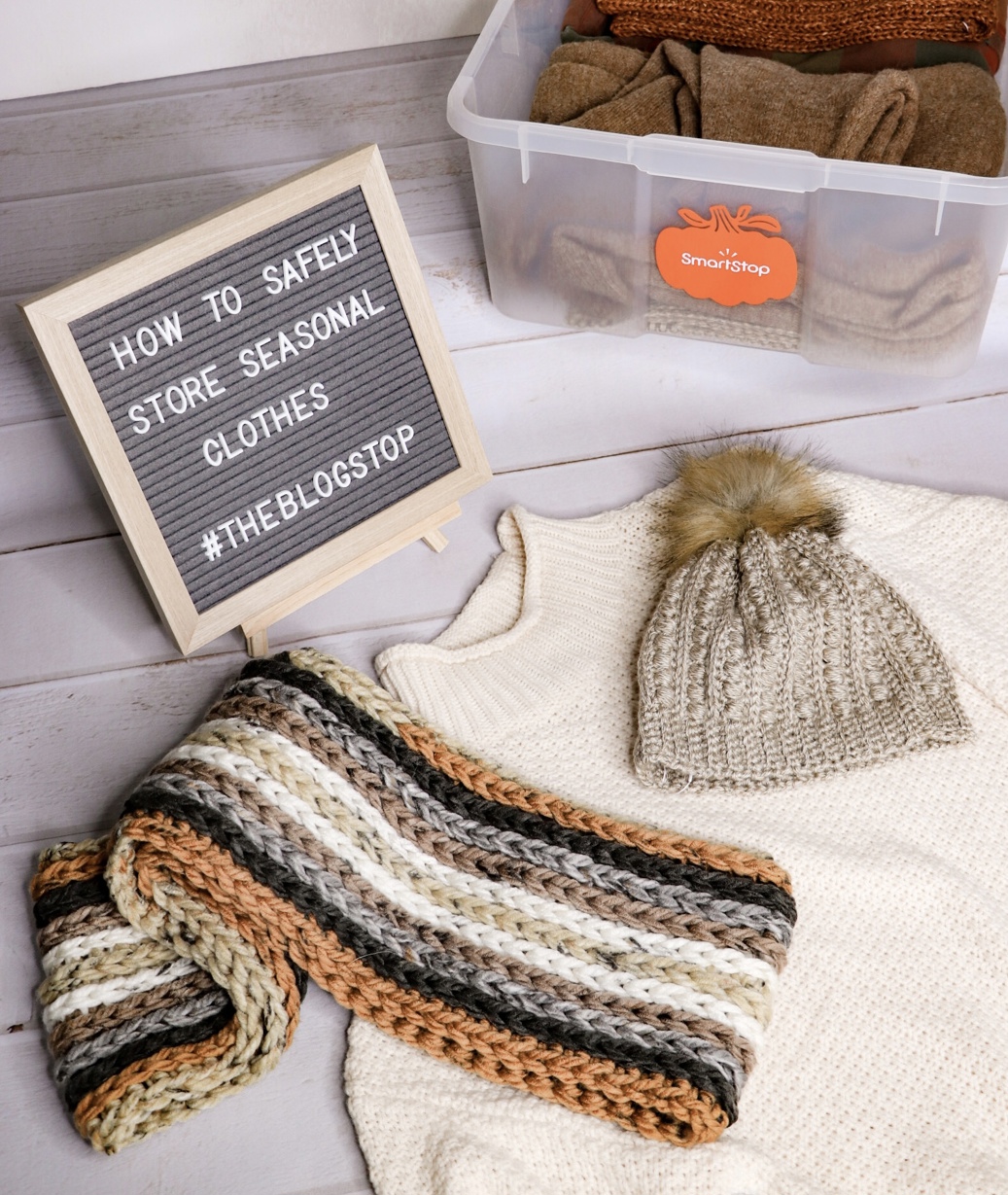 According to an international study of 18,000 families and individuals around the world, Americans don't even wear 88 percent of their wardrobe. As you take all of your clothes out of your bureaus, closet and other storage nooks, sort everything into a "save" pile, "donate" pile and, if the piece is for some reason severely damaged or can't be given away, a "toss" pile. Depop, eBay, Facebook Marketplace and Craigslist are all places you can sell any higher-end items, but consider donating to your local Salvation Army or Goodwill as well.
After you purge your closet once, maintain your clothing collection by doing a quick review once or twice a year. (It's easiest if you just do it in the spring or fall when you're most likely to be shuffling around your wardrobe anyway — add it to our Cleaning Checklist, which you can download and print.)