Meet Tania, a breast cancer survivor and SmartStop employee in Ontario, Canada. Here, Tania will talk about her cancer journey in her own words.
1. Diagnosis
Where to start... the beginning, I guess is a good place as any. I started working for Smartstop in September of 2019 I was previously employed with another company working as overnight manager and was excited about starting a new chapter in my life. Everything was going great, I loved my new career and being able to spend more time with the family.
In January it was another regular day until  I noticed a pain in my breast. That's when I felt in a lump - not a big lump, but nevertheless.
I shrugged it off and didn't think anything of it and continued as usual, but a few days later it was still sore to touch and that's when my husband insisted I make an appointment with the family doctor. I saw my doctor later that month on January 31 2020 she examined me and didn't seem too concerned and scheduled me a mammogram and ultrasound.
On February 7, 2020, I had my appointments for the mammogram and ultrasound after they were done the ultrasound tech said that doctor would like to take a sample and do a biopsy as well I thought it was routine and didn't think much of it. Then I went home and waited for the results.
Got a call on February 17, 2020, to come in to get my result on February 19, 2020, I was working that day so I scheduled the apt around my lunchtime and let my boss know that I would just take a longer lunch that day instead of taking the whole day off.
On February 19 2020 around 1 pm, I clocked out for lunch and said to my coworker I will see you in about an hour but I didn't. I got to the hospital the nurse called me in and directed me to the doctor's office and said the doctor will be right with you. A few minutes later the doctor walked in and the first thing he asked me is if I was alone or was someone in the waiting room waiting for me. I said no I came on my lunch break from work and that when he told me I had stage 2 breast cancer and to be honest that's all I remember everything else is just a blur. I held myself together and the next thing I remember it's almost 6pm and I have a binder full of information and all my new doctors' info and my first chemo apt already booked for March 6 2020.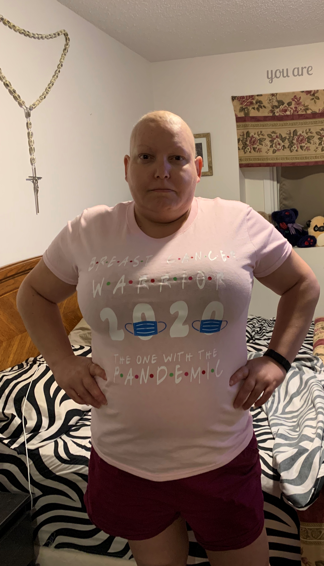 I walked to my car in the parking lot and that's when I lost it and had my moment and broke down in tears. I got home that evening and had to tell my husband and 3 kids I had breast cancer and let me tell you that's not an easy thing to do. That was the hardest thing I ever had to tell my kids because the first thing my daughter said with tears in her eyes was if I was going to die. I looked at her and said I'm a fighter and we are going to overcome this together.
2. Chemo and Lumpectomy
My first chemo was Friday, March 6 2020 my husband came with me and he sat there for the 5hrs it took to get the treatment done. I felt ok at the end we went home and I was back at work on Sunday. My chemos were scheduled every 3 weeks for the first 3 months then every week for another 3 months then surgery then radiation and then another 18 treatment of Herceptin every 3 weeks.
But then Covid happened and as of March 13, 2020, no more visitors were allowed in hospital, so for the rest of my treatments, my husband would drop me off and wait in the parking lot until my treatment was done. This went on from March 2020 until June 2021.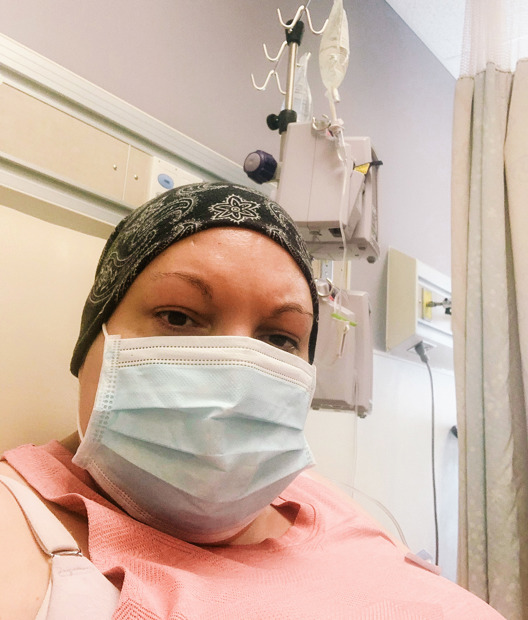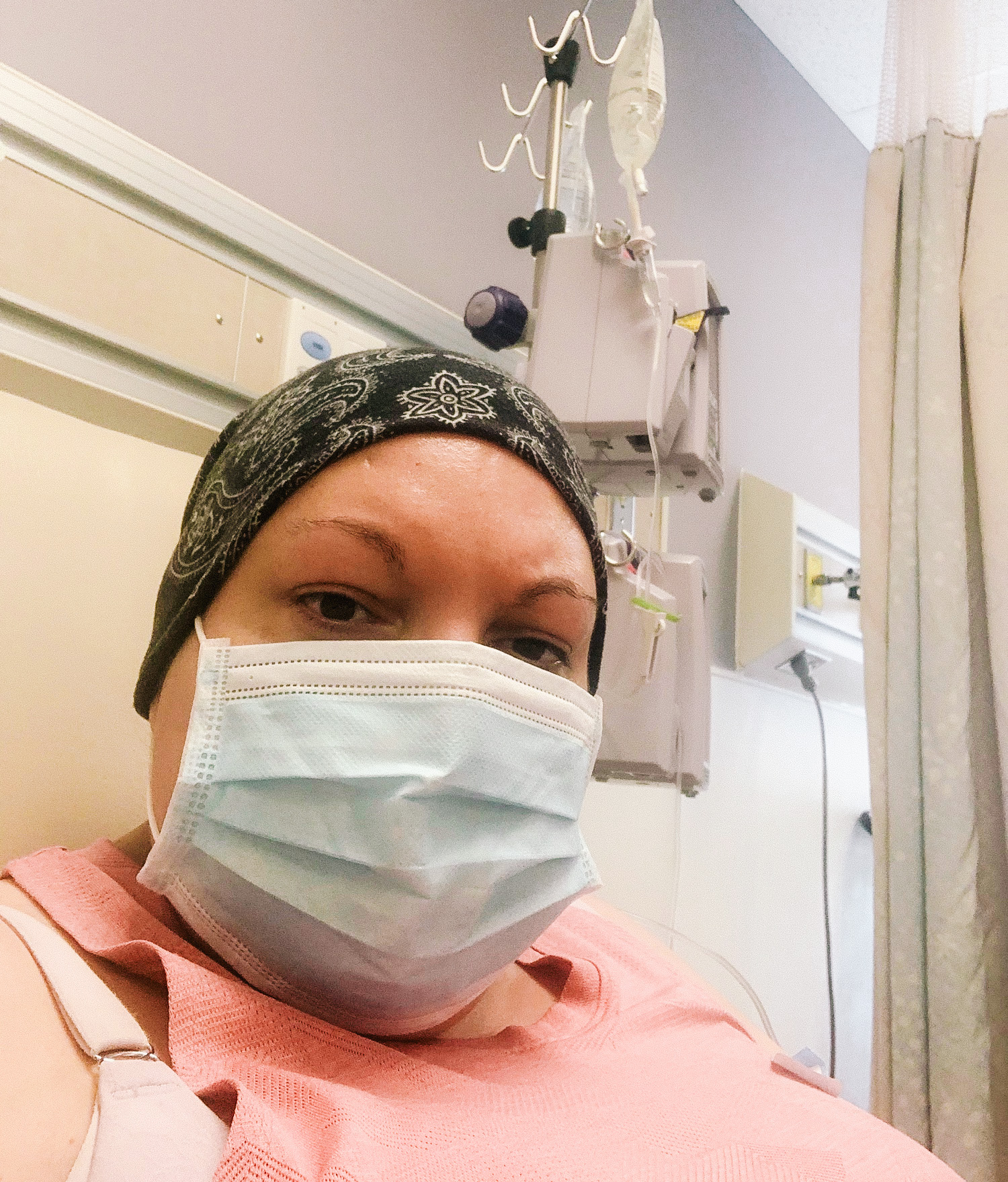 I had my lumpectomy on September 24 2020 to remove part of my breast followed by 6 weeks of radiation 5 times a week the followed up by the Herceptin which is a follow-up to chemo every 3 weeks until June 2021.During my chemo treatment, surgery, radiation and follow up treatment the only time I took off work was the 2 weeks for the surgery recovery, and not to mention the whole covid thing was just another thing added on and had to be extra careful about.
I'm so great full Smartstop with accommodating my schedule switching my days If I had ant hospital apt or treatments I would book them on my days off or if that was not possible I would go on my lunch breaks and come back my bosses Joe and Andreia were really accommodating and understanding about that.
3. Cancer-Free on September 24, 2021
It will be one year on September 24, 2021 that I will be cancer-free but still on daily medication and routine checkups for the next 5 years. This year I will be taking part in the Brampton C.I.B.C run for the cure on October 3, 2021, for the first time I didn't do last year because I was during my surgery recovery dates.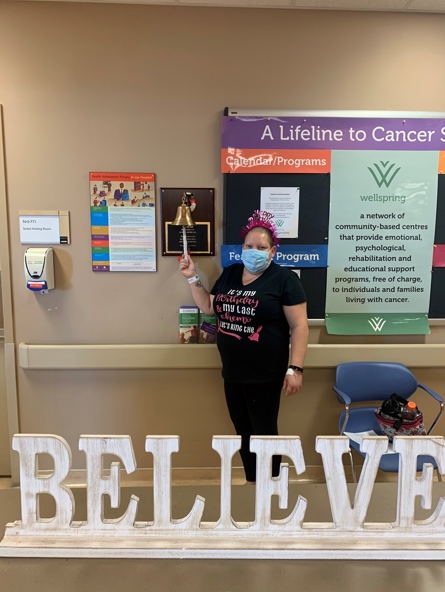 Thank you again, Tania, for sharing your vulnerable story with us. We're so proud to have you on the SmartStop team!