Florida has become the most popular state to move to. People are moving to the Sunshine State for various reasons including housing prices, tax savings, space to spread out, and great weather.
In the wake of the pandemic and new work-from-home policies, people are deciding to leave congested cities to seek spacious homes with better weather options. Florida receives 950 new residents every day, and Tampa, the third-largest city in Florida, is no exception. Tampa is located north of Tampa Bay and is part of the Tampa Bay metro area, which also includes St. Petersburg and Clearwater. It's known for its social scene and the inclusion of Hispanic culture throughout the area.
1. Cost of Living in Tampa
According to Payscale, Tampa's cost of living is 5% lower than the national average. However, there are some categories that are higher. For example, while housing expenses are 23% lower than the national average, utility prices are 16% higher. The median cost of other expenses include:
Home price: $266,843;
Rent: $835.90;
Gas: $2.77 per gallon;
A gallon of milk: $1.94
A carton of eggs: $1.81;
Doctor's visit: $108.83;
Dentist visit: $93.94.
It is also important to note that there is no state income tax in Florida, and property taxes are around 2%. Of course, there are many factors that could affect the cost of living for each new resident. You can use a cost of living calculator to better understand what you would spend as a Tampa resident.
2. Tampa Neighborhoods
The neighborhoods in Tampa are diverse, from downtown to the suburbs that surround it. With a population of 392,890, Tampa houses a variety of cultures and people from different generations; generally, there is a place for everyone in Tampa. For example:
Ballast Point: This neighborhood lies at the southern end of Bayshore Boulevard and consists of houses and condos with families and young adults. The main attraction of this neighborhood is the park right on the water. 
Carrollwood: This neighborhood is older and more expensive. However, it does have good schools and is ideal for established families that generate a larger income. 
Davis Island: This island neighborhood is close to downtown, but not close enough to hear the city noises. It also has a main street that houses the majority of the shops and restaurants for convenience and ease. Additionally, this neighborhood is ideal for bikers.
Downtown and Channelside: This neighborhood has undergone a rapid transformation, as it used to be a working town. Now it is full of businesses, highrises, and restaurants that attract younger people. Tampa's downtown is significantly less expensive than others in the surrounding areas.
3. Tampa Job Market
Tampa was ranked as the second-best city in Florida, and the 43rd best city overall in terms of its job market and socioeconomics. The current unemployment rate is 3.5%, which is lower than the national average. Additionally, the average annual salary is around $45,500. Examples of common jobs around the area include:
Appliance Technician;
Admissions Representative;
Warehouse Package Handler;
Marketing Specialist;
Industrial Mechanic;
Medical Assistant;
Brickmason. 
Likewise, the top industries in Tampa include:
Healthcare;
Finance;
Supply Chain;
Technology;
With the added closeness of St. Petersburg and Clearwater, new residents have many job options to choose from.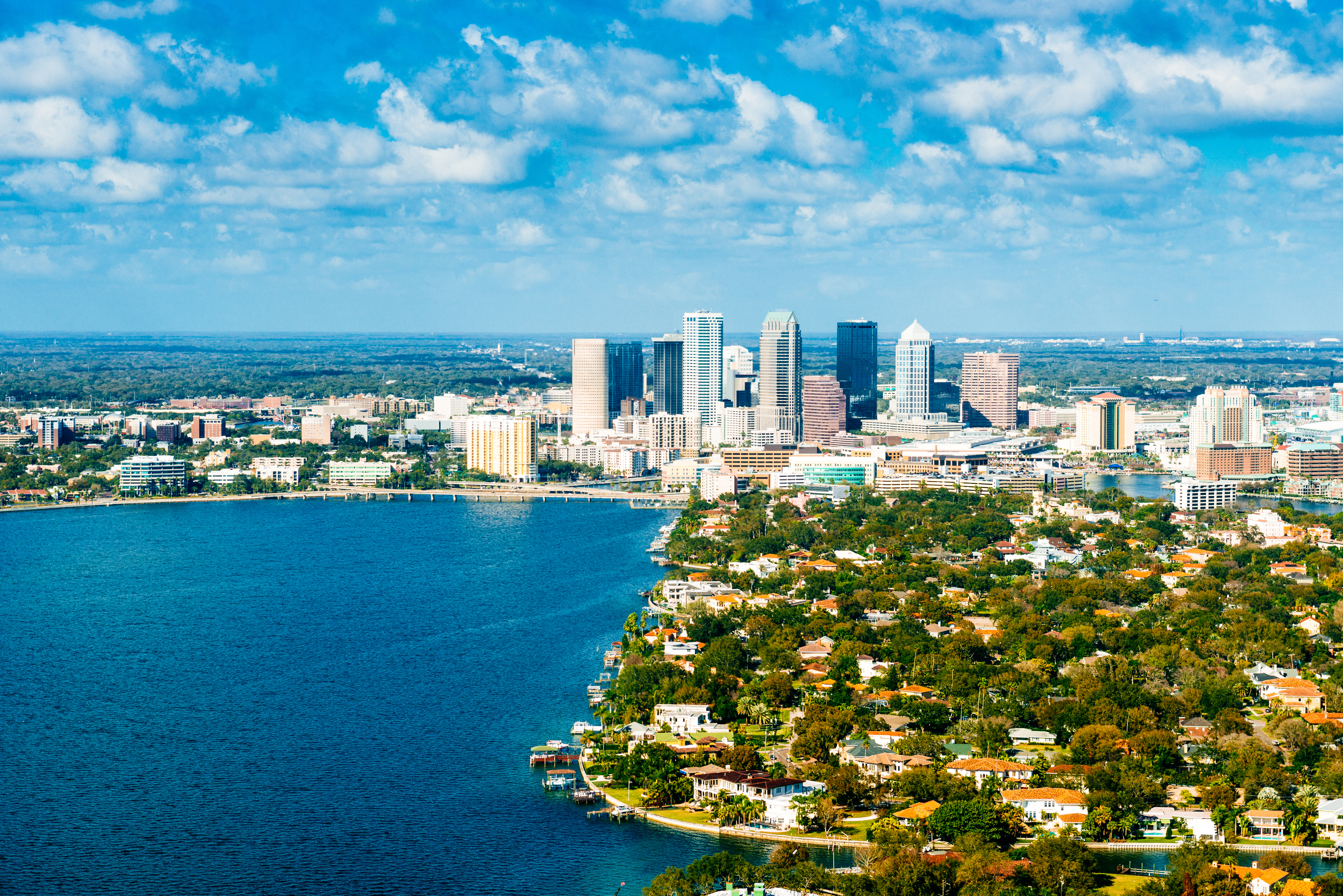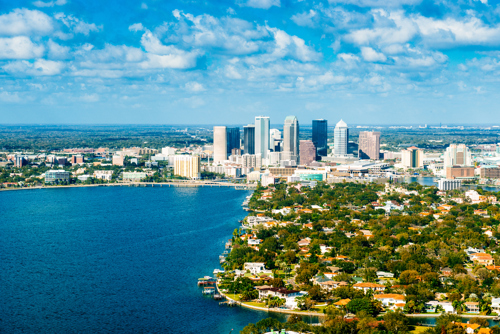 4. Things To Do in Tampa
Since there are many diverse neighborhoods and cultures in Tampa, there are many things to do entertainment-wise. For instance, Ybor city indulges in its Cuban roots while others partake in beach activities, theme parks, arts, and the outdoors. Additionally, with major universities like the University of South Florida and the University of Tampa, there is a well-defined nightlife in Tampa. 
Restaurants
Tampa is generally known for its waterfront dining and Cuban food — most notably, the Cuban sandwich. Notable restaurants in Tampa include:
Parks, Attractions, and Outdoor Activities
Since the weather is relatively mild all year round, people living in Tampa partake in many activities, both indoors and outdoors. Some festivals include:
If new residents are looking for more family-friendly options, they can find:
Lastly, there are many parks and beaches for the outdoor enthusiast:
5. Tips on Moving to Tampa, Florida
Moving to a new state or city can be tough, and it's important to create a checklist that can help you move with as little error as possible. When you move, consider the following:
Find a moving company with a stellar reputation so you won't have to worry about your household items.
Consider renting a storage unit that can help house the items you no longer use or can't store in your new home. It is pertinent to find a storage unit that offers features like climate control so your belongings can withstand the humidity in Florida. There are many options of storage unit facilities in the Tampa Bay area, including storage in Tampa, St. Petersburg, or Lutz.
Switch over your utilities and your internet service so you won't have to pay installation fees. 
Re-register your vehicle with your local DMV and update your driver's license.
Transfer your healthcare records to your new primary care physician.
Complete a change of address form for your mail.
There are many considerations surrounding a big move. By understanding certain facts about the place you are moving to, like the different neighborhoods and the job market, you can make more informed decisions, and help increase the chances you'll be happy in your new locale.