Whether you need to store your car while on an extended vacation or are looking for long-term storage for your classic car, you can count on us to provide you with more than just a space to park. We provide peace of mind with our state-of-the-art video surveillance, keypad gate access and on-property management.
We take pride in offering the best-in-class customer service when you rent storage space for your car. We have different sized storage options with units to protect your car from the elements as well as open and covered car parking spaces to best fit your needs. Why leave your car exposed to weather, sun damage or security threats when you can safely store with us. SmartStop...The Smarter Way To Store!®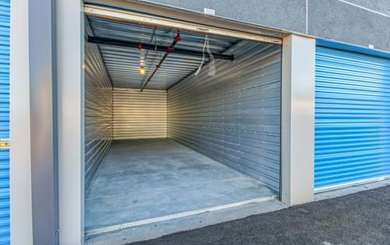 Indoor Car Storage Units
Do you want to store your car in a self-storage unit? SmartStop has the perfect size drive-up storage unit to fit your car. We have varying sizes to fit any car from as small as a compact to as large as a 4-door pickup truck or even a commercial cargo van.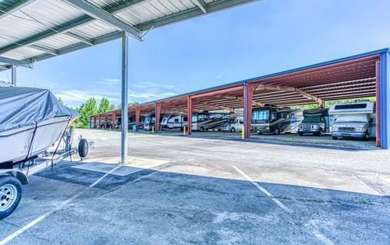 Covered Car Parking
This type of car storage falls between an enclosed self-storage unit for your car and outdoor car parking. With this solution, your car will have a roof overhead to protect it from sun damage and other elements such as rain, hail or snow. This option offers more affordable self storage for your car while providing some protection from harsh weather.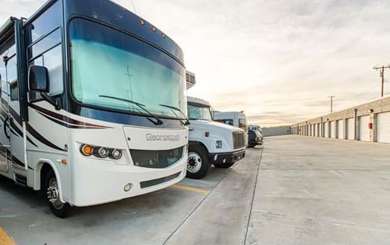 Uncovered Car Parking
Outdoor storage of your car may be the best solution for you if you live in an area with mild weather conditions or you are looking for a more affordable way to store your car. Many of our SmartStop locations offer outdoor parking spaces for cars as well.
Car Storage Unit Sizes
It is important to understand what size unit will properly fit your car. SmartStop offers various sized storage units and parking spaces to fit your car, truck or van. Be sure to measure or look up the dimensions of the car you wish to store when doing your research for the proper unit size.
We have a full customer service team available by chat or phone if you have any questions about selecting the correct self-storage unit for your car, truck or van.
  Here is a rough guide to what type of car may fit into a specific sized storage unit.
10x15 Storage Unit
This size is great for compact cars. If your compact car measures approximately 14 feet in length, it should fit in a 10x15 and can save you money compared to a 10x20 unit. However, a 10x20 could allow you to pack additional items you need to store along with your car.
10x20 Storage Unit
A 10x20 self-storage unit is perfect for the majority of sedans, crossovers, SUVs, minivans, and many pickup trucks. This size will usually allow for some extra room in the unit for additional self-storage needs you may have.
10x25 & 10x30 Storage Units/Parking
This size unit is best for large pickups with larger cabs, heavy duty trucks, commercial cargo vans and other longer cars that will not fit in a 10x20 or smaller storage unit.
Car Storage Considerations
Security
The security of your car is as important to us as it is to you. That is why we offer state-of-the-art video surveillance, electronic gate access and on-site property managers to ensure your car is stored safe and secure.
Access Hours
Having access when you need it should be a strong consideration when selecting where to store your car. SmartStop Self Storage locations offer extended access hours as a standard feature for most of our properties, so you can retrieve your car at your convenience.
Weather Conditions
Local weather conditions should be considered when planning storage for your car. If you live in an area with mild weather year-round, outdoor parking may be just fine for you. If weather conditions vary widely throughout the year, storing your car in a storage unit may be the best protection for your investment. 
Preparing Your Car for Storage
While preparing your car for storage may not be as critical for short-term stays, you should consider some important factors if you are going to store your vehicle long term. Here are some useful tips to help you prepare your car for storage.
Thoroughly Clean Your Car
Give your car a good cleaning both inside and out. You want to make sure the car is clean to avoid any buildup of dirt that can damage the paint or even lead to rust damage. Also, you do not want anything inside the car that could become rotten such as snacks or food which may attract rodents.
Change Your Oil
A fresh oil change can help keep your car in great shape. Old oil can have contaminants that can damage your engine over time.
Disconnect the Battery
If you are storing your car for longer than 3 months, some electrical components can cause your battery to be drained of power. It would be good to take the battery home and keep a trickle charge on it, so it will be ready when you want to re-install it and start the car.
Protect Your Tires
A car sitting in storage for long periods of time can develop flat spots in the tires. You can avoid this by starting and driving the car periodically on a regular basis. If this is not possible, you may be able to purchase special tire saving ramps that will help keep your tires from getting flat spots.
Invest in a Car Cover
This is essential for outdoor car storage, but can also provide additional protection when stored in covered parking or in your storage unit. It will help protect your car from sun damage, dust and precipitation.