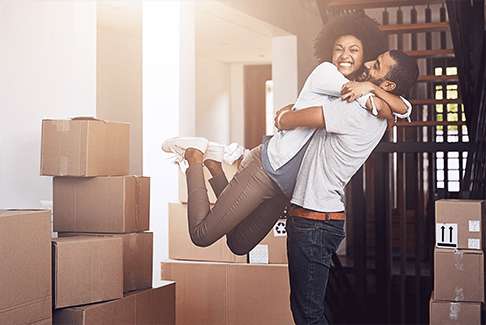 6 Weeks Before Your Move
Moving is all about planning – and the sooner you start, the better! Six weeks before your move, schedule the disconnection of your current utilities and the connection of your new ones. This is also the time to file a change of address with the Post Office, arrange for cleaning services, and secure boxes and packing supplies.
4 Weeks Before Your Move
Time is ticking! Start gathering important personal records including financial documents, birth certificates and passports. Consume any stored food in your pantry so you'll have less to move. Start and/or continue to pack your boxes between now and move day. If you haven't already done so, be sure to request time off from work for the move day.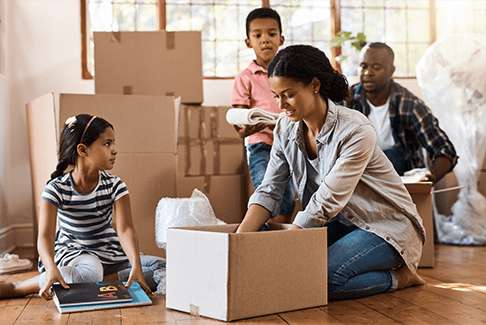 2 Weeks Before Your Move
Move day is fast approaching! Pack out-of-season clothing that you won't need for a while, coordinate any child or pet care for move day, and schedule the cancellation of any services for your current home or apartment. Now is also the time to notify auto insurance, renter's insurance, and credit card companies that you are moving away.
1 Week Before Your Move
By this point most of your packing has been completed. Send out change-of-address notifications to friends and family as well as any financial institutions. Assemble a backpack to stay with you during the move that includes your checkbook, credit cards, reservation info, mobile phone, snacks, water, etc. Disassemble furniture as needed.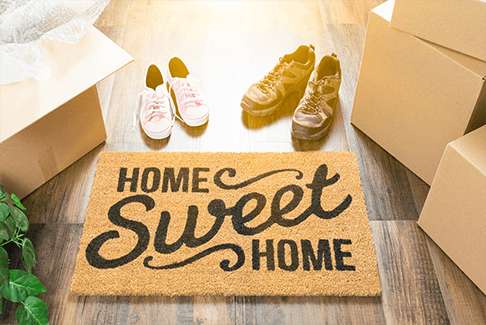 1 Day Before Your Move
Disconnect and prepare major appliances. If you're storing a refrigerator, empty, defrost and clean it 24 hours before storage. Pack a bag of items you'll need right away at your new home or apartment. If you're traveling with pets, make sure you have adequate food, medications, and travel supplies. Get plenty of sleep – the big day is almost here!
Move Day!
The big day is here! Pick up the moving truck and pack with help of movers or friends. Before leaving, walk through the empty space to make sure nothing was left behind. Turn off all lights and lock up. Grab a bite to eat and fill your gas tank to full. Arrive at your new home or apartment and start unpacking. Once you're all moved in, relax - you've earned it!