The cost of heating, cooling, and running your home has gone through the roof in recent years. In some parts of the country, home electricity bills sometimes rival the mortgage or rent. 
Even if cost is no problem, it's becoming increasingly clear that our survival on this planet relies on our ability to reduce the amount of energy we use, especially energy that derives from fossil fuels. No matter your living situation — renting a small apartment, living in a single-family home, building, or even renovating an older house — this roundup of tips will help you create a more energy-efficient home.
1. Switch to LED Lamps
According to the U.S. Department of Energy, lighting accounts for about 15% of electricity use in a home. The average household can save about $225 annually by swapping out their light bulbs for LED lamps — which generate less heat and last 25 times longer than incandescent bulbs.
2. Make Use of Smart Home Gadgets
There's a wide array of smart home gadgets — including thermostats, connected lighting, and energy-saving appliances — that are making life more connected and efficient for thousands of homeowners.
You can use the devices' own settings to create schedules and control programs, or connect them via Alexa, Google Home, or another smart home app. Here are a few of the best things you can do to reduce home energy use.
Learn

the ideal places to install a smart thermostat and the best settings to use to keep your home comfortable without wasting energy.

Use a motion sensor to turn lights on and off when people enter and leave a room.

Consider a smart sprinkler system — or better yet, consider xeriscaping with native plants that require minimal watering.

Look into an HVAC system with smart features to automate the most energy-efficient settings.  

Set up routines to turn on only the lights you need on a timer programmed to sunrise and sunset.

Avoid phantom electricity use. Plug appliances into a smart power strip that you can turn off when not in use.
3. Use Weather Stripping and Caulking
If you live in an older home, there's a good chance your windows and doors allow a lot of heat and cool air to escape around the edges. Inspect your home for gaps and cracks — typically around baseboards, windows, outlets, and other openings. Then find the best type of insulation and materials for the area, whether it's weatherstripping, foam rope, caulk, or even plastic film. Make it a part of your regular cleaning routine to inspect the insulation and make adjustments if necessary.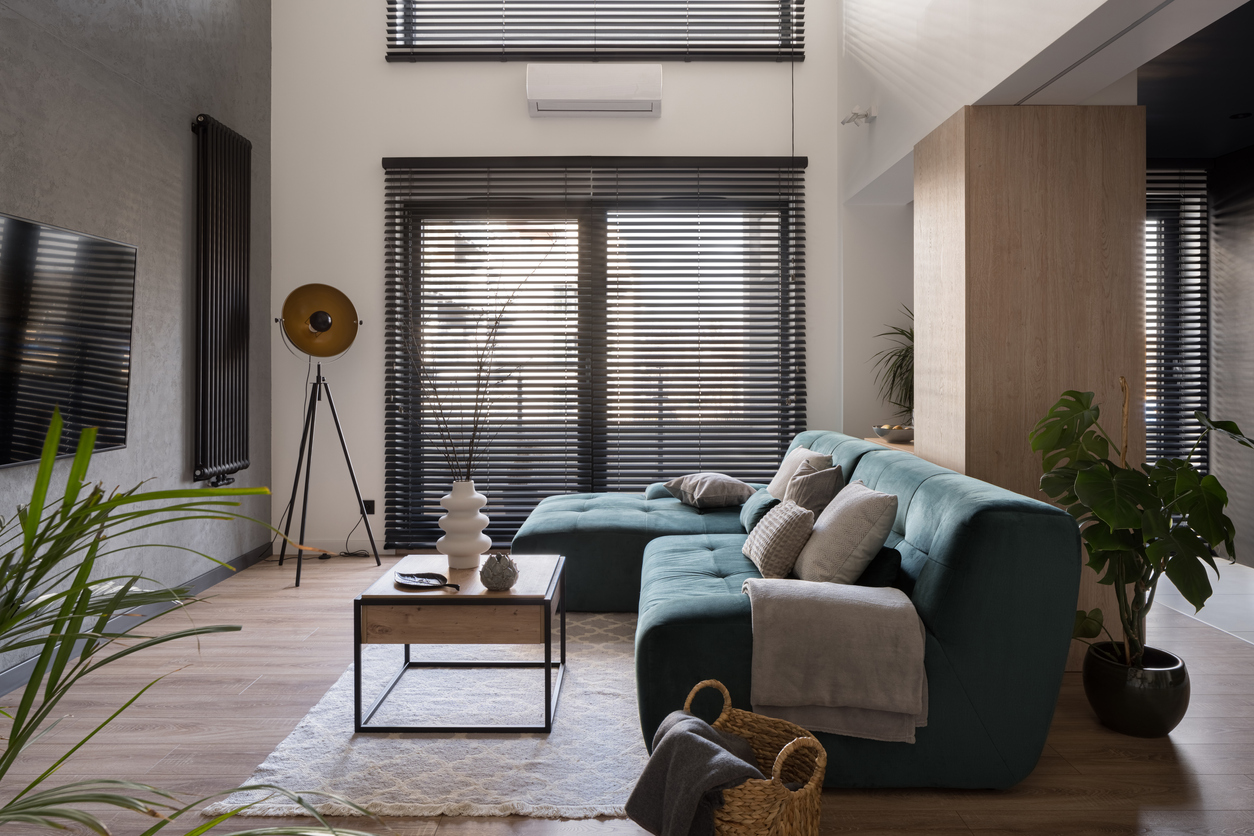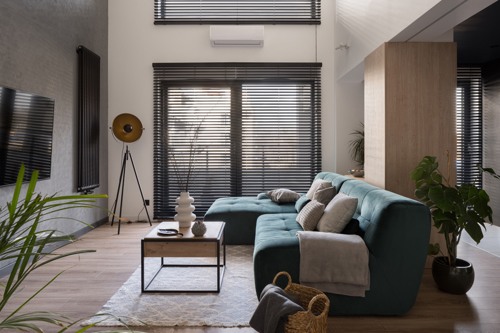 4. Use Window Treatments Wisely
Window treatments are interior or exterior attachments you can add to your windows for aesthetic, privacy, and energy-efficiency reasons. They can help reduce your energy use by providing insulation, controlling the amount of sunlight that can enter a room, and reducing drafts. 
There are many different types of window treatments you can choose from, including solar shades, drapes, pleated shades, and blackout curtains. Picking the right ones often depends on the shape and size of your window, how much sunlight comes in through the window, and your personal style preferences.
5. Replace Your HVAC Filters or Clean Them
The HVAC filters in your home's cooling and heating systems filter out a lot of small particles like dust and pollen that might otherwise irritate your lungs. As you can imagine, HVAC filters build up a lot of debris and grime pretty easily, which actually reduces energy efficiency and makes your appliances work harder. 
If you have disposable HVAC filters (these are typically cheap and have cardboard frames), you'll want to discard and replace them every three months, though it depends on the type of filter, whether or not you have pets and kids, and other factors. If you have a permanent filter, check every month or two to see if it needs to be cleaned.
6. Check Energy Star Ratings on All Appliances
People often check the Energy Star rating (a stamp of approval from the U.S. Environmental Protection Agency) when they buy a major appliance like a refrigerator or washing machine, but most small appliances also have them. Check the energy efficiency of coffee makers, countertop ovens, fans, and space heaters before making a purchase. Even though they don't take up much space, the energy that these everyday items use can quickly add up.
7. Use Less Hot Water
Heating water uses a lot of energy, so the less hot water you use, the lower your energy bills will be. A few ways to reduce hot water usage include:
Take shorter showers.

Only run the dishwasher when it's full.

Use cold water for laundry whenever possible. (It can also

help your clothes last longer

and prevent shrinking.)

Lower the temperature on your water heater (or ask your landlord to do it for you).
8. Don't Leave Your Floors Naked
Bare wood and tile floors hold a lot of cold. Insulate them to keep your feet warm during winter by using rugs or carpets. The same applies to walls, especially exterior ones.
9. Get a Home Energy Audit
If you're renovating your space, make an appointment with your local energy provider to do a home energy audit (also called a home energy assessment). Not only will you get advice on energy efficiency from an expert, most energy audits include free products, such as free LED light bulbs and coupons for purchases of major appliances, including heating and HVAC systems.
10. Consider Alternative Energy Sources
Solar installations have come down considerably in price, and are more efficient than ever before. If you install a system between now and 2034, you may also be eligible for a 30% solar tax credit from the federal government. (After 2034, that number will lower.) You can check your eligibility here.
In addition to solar and wind, look into the energy savings you can reap from alternative heating systems, such as mini-split heat pumps — a retrofit to houses with non-ducted heating systems like hot water heaters and wood- or gas-fueled space heaters.
11. Upgrade Your Insulation
One of the most important things you can do to reduce energy consumption without sacrificing comfort is to upgrade your insulation, both in the exterior and interior walls. If you opt for a home energy audit, the auditor can recommend the best type of insulation for your region and type of home.
12. Consider the Landscaping
Plants can make a surprising amount of difference when it comes to making your home more comfortable. For example, tall bushes in front of a south-facing window can reduce the amount of sunlight that enters a room, making it darker and colder than it could be. By the same token, a tall hedge several yards from the house can serve as a natural windbreak without disrupting the sunlight, reducing drafts and keeping rooms warmer in winter.
13. Choose Energy-Efficient Roofing
The color and material of your roofing can make your house more energy efficient. Light-colored or reflective roofing tiles can reduce the amount of heat your house absorbs, making them popular in warmer climates. In colder climates, dark roofs absorb heat and can help keep a house warmer. A few examples of energy-efficient materials including metal, clay tiles, solar shingles, and TPO (thermoplastic polyolefin roofing).
14. Consider Passive Solar Design
If you have the budget, or if you're building from the ground up, consider letting the environment work for you. Passive solar home design takes into account the location and land features when designing a home, and situates windows, doors, and other structures to make the best use of the sun and weather. 
Often, one of the first steps in construction or renovation is to clear out the rooms to be worked on. SmartStop provides affordable, easy-to-access personal storage units in sizes that are just right for all of your needs. Best of all, because there's no contract, you can rent a unit only for as long as you need it.