Now that the holidays are over, the first task on your to-do list is storing your winter home decor. As experts on personal storage and living room organization, we've put together 14 tips on storing Christmas, Hanukkah and Kwanzaa decorations that will make the packing process easier and save you headaches along the way. Best of all, you'll keep your decorations in prime condition for next year — no broken baubles, menorahs or Mishumaa Sabas in sight.
1. Hang (and Bag) Your Wreaths
To avoid accidentally crushing your wreaths, it's best not to store them in a bin or box. Instead, hang them up in your closet on a hanger.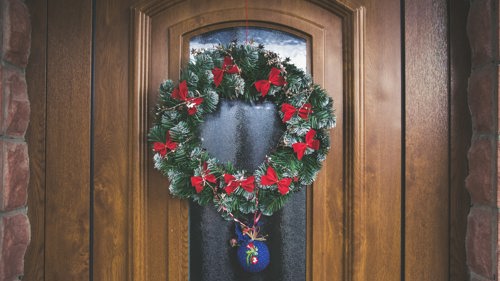 We recommend you cover it in a trash bag or dry cleaning bag to keep the elements — and insects — at bay.
2. Store Garlands in a Cambro
Faux garlands are meant to last for years, but storing them carelessly can get them tangled and crushed. How do you store garlands the right way? Gently drape them over your arm as you remove them from your mantel or banister, then coil them neatly in a cheap, airtight plastic cambro. Wrap any ornaments in tissue paper and store them in the empty hole within the coils.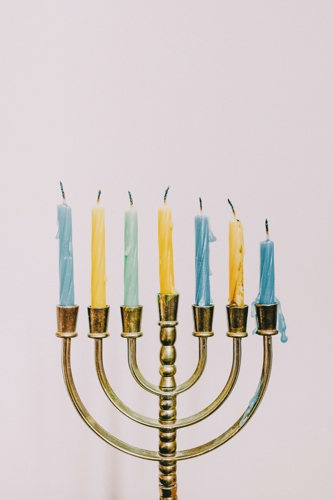 3. Keep Candles Away From Heat
Your extra Hanukkah and Kwanzaa candles can last for years if you store them properly. This year, take a leaf out of Martha Stewart's book and store your tapered candles in toilet paper or paper towel rolls stuffed with tissue. Remember: warm temperatures can melt the wax of your candles, so it's best to keep them in a climate-controlled space.
4. Wrap String Lights Around Cardboard
Festive string lights look great once they're draped along doorways, eaves and tree branches, but taking them out of the box with knots and broken bulbs is a holiday headache you can easily avoid. Instead of piling lights on top of your other decorations, wrap them around a small cardboard rectangle (with one-inch notches cut along the two longest sides) or an extra coat hanger. Stack them vertically in a box or hang them up in the back of your closet for easy, hassle-free access next year.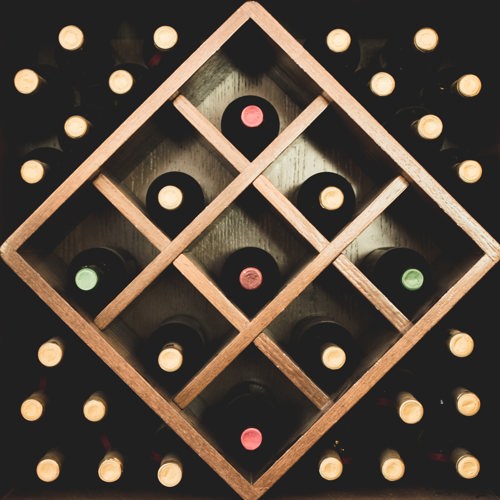 5. Know How to Store Your Wine
Got more bottles of wine than you know what to do with? Many wines (particularly whites) improve with age, but only if they're stored under the right conditions. Check out our article on wine storage tips for the right temperature, humidity, light level and storage position to let the flavors of your wine deepen and come to life.
6. Keep Beads in a Water Bottle
Like string lights, bead garlands can get twisted around each other and become impossible to pull apart. When you stash them in empty plastic water bottles, you'll keep them neatly separated — and put an old bottle to good long-term use. (If you're already waste- or plastic-free, a Mason jar will do the trick!)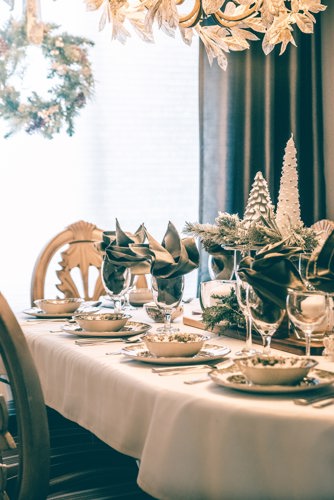 7. Protect Your Seasonal Linens
Wash or dry clean your winter linens before stowing them away. Like clothing stains, oil and food stains on your tablecloths get harder to clean the longer they sit, and even attract moths and beetles. After inspecting your linens, fold them neatly and keep in plastic bins or vacuum-sealed bags to keep them free of dust.
8. Insert Coffee Filters Between Fragile Dishes
Your delicate holiday dishes can still break even when you're not using them. Store them in a SmartStop box and protect individual items by layering them with three-to-four coffee filters, a piece of felt, white packing paper (newspapers can leave an inky residue), bubble wrap or a cloth napkin. Pro tip? Don't stack your dishes on top of one another — arrange them like you're loading the dishwasher. Stop any shifting by filling any gaps or open space in the box with crumpled-up paper.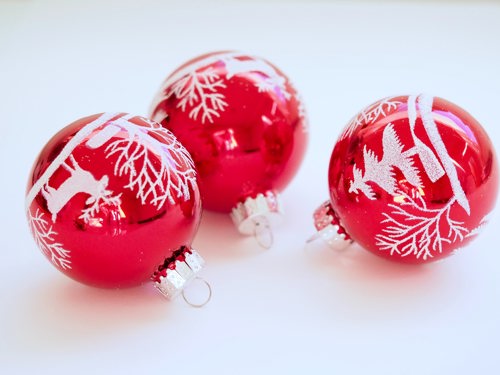 9. Wrap (and Separate) Your Ornaments
Few things are more frustrating than opening up a box of shattered ornaments. With a little DIY magic, you can find creative ways to store even the most fragile items without buying special bags. For Christmas tree ornaments, repurpose an egg carton or craft individual caddies by gluing plastic party cups to pieces of cardboard that are trimmed to fit into a storage bin. (These cardboard layers are completely stackable, too.) Protect delicate items like menorahs or kinaras with bubble wrap, and store in shoeboxes or other small containers.
10. Use Magazine Files for Gift Bags and Cards
Magazine files are a great way to store gift bags for the holidays and other yearly occasions. Add a label marked "HOLIDAYS" to the file and stash new and reusable gift bags — and bundles of cards — upright. If you're storing these in your garage, attic or storage unit, place the magazine rack inside of a larger box to keep insects, dirt and dust out.
11. Shrink-Wrap Your Artificial Tree
Sure, you can take apart your artificial tree and put it back in the box, but that's a lot of work you can easily skip. With a roll of cheap cling wrap, you can bundle up your tree to save on space and make it dust-proof. When the next holiday season hits, all you'll need to do is cut through the plastic and fluff up the branches. For foolproof step-by-step instructions, head to Epbot.
12. Turn Winter Blankets and Pillows Into Decor
What do you do with cozy winter blankets and pillows when you're not snuggling up in them? Instead of taking up valuable closet space or hiding them in a chest, show off blankets with neutral colors and patterns by draping them over chic ladder rungs in your living room and keep pillows close at hand in baskets and nesting end tables for cool nights year-round.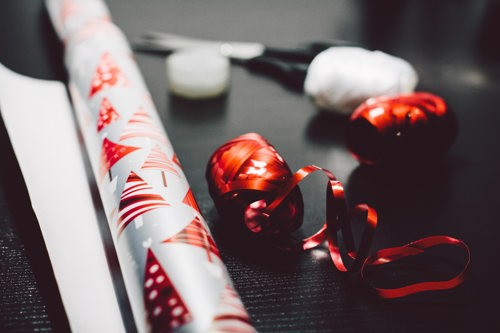 13. Organize Your Wrapping Supplies
Propping your wrapping paper tubes against the wall is yesteryear's rookie mistake. Instead, stick them in a laundry hamper, folding chair bag or garment bag. You can keep your other wrapping accessories — such as ribbons, tape, tissue paper, gift bags, tags and more — out of the way by storing them in small boxes that fit on the shelves of a hanging wardrobe organizer.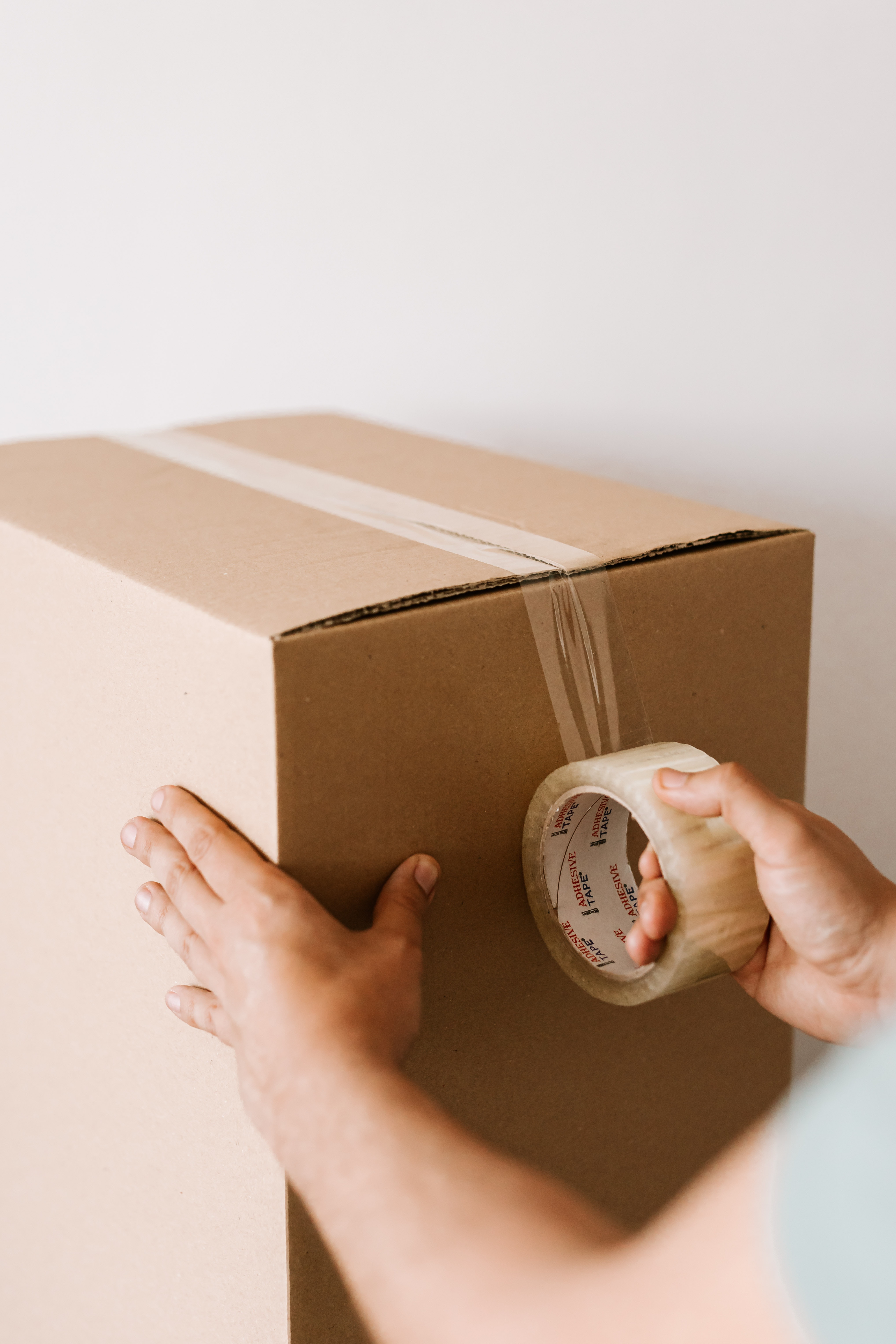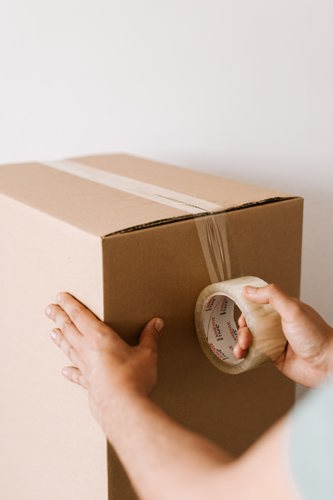 14. Keep Your Winter Decor in a Storage Unit
Your holiday and winter home decor can take up valuable space, even if you have a way of organizing it. When you live in a small space, such as an apartment or tiny house, your home will feel cluttered even faster. Here at SmartStop, we offer a range of climate-controlled and secure storage units that are ideal for keeping your seasonal wares safe until you need them. Learn more about our amenities and storage tips on our blog!