Sacramento is often overshadowed by the larger California hubs of San Francisco and Los Angeles, but there are dozens of reasons to love living in the capital city. With a cost of living that won't skewer your wallet, thriving job market, access to some of NorCal's most pristine parks and waterways, and a food scene that boasts some of the region's best wineries, breweries, and coffee shops, Sacramento offers countless activities and opportunities that you can enjoy for years to come. If you're thinking about moving to the City of Trees, keep reading. We know that there's a lot to consider with such a big life decision, so we've broken down the most important things to know about living in Sacramento for you.
Living in Sacramento: An Overview
Located about an hour and a half northeast of San Francisco, Sacramento is a 99.8-square-mile city that sits at the juncture where the American and Sacramento Rivers meet. Flanked by the Sierra Nevada foothills and valley farmland, the city is covered in trees — in fact, Treepedia, a project run by MIT, declared Sacramento to be the greenest city in America. 
Population
Sacramento is the fastest-growing big city in California. As of 2021, about 525,041 people live in Sacramento, making it the sixth-largest city in the state. About 43.5 percent of the population is white (non-Hispanic) — about 12 percent more than it was in 2019 — with Asian and Hispanic communities making up the next two largest racial and ethnic populations at 19.3 and 13.5 percent, respectively. You may not have known it, but Sacramento is actually one of the most diverse cities in America — Time magazine once declared it to be the most diverse. 
Weather
Unlike its neighbor San Francisco's gray and foggy climate, the weather in Sacramento has more of a Mediterranean appeal, with year-round sun and occasional fog, gloom, and showers in the colder months. Summers tend to be hot, dry and mostly clear, with temperatures climbing up to 94 degrees Fahrenheit (and rarely above 102 on the hottest days). Winters, on the other hand, are short and crisp, with occasional rain. Temperatures drop to 39 degrees Fahrenheit (and rarely below 31), but it's nothing brutal.
The Cost of Living in Sacramento
With housing prices in many California cities at near-unaffordable levels, Sacramento's cost of living is far less likely to make you balk. (At least, for now.) The median property value in 2020 was $361,000. Compared to SF's median property value of $1.15 million in the same year, Sacramento's prices are much more attainable for a broader income bracket and age group.
Housing: $358,000 
Rent: $1,390
Energy Bill: $149.72 per month
Phone Bill: $159.60 per month
Gas: $3.20 per gallon
Storage: $24+ per month
How Expensive Is Renting in Sacramento?
Not everyone is looking to buy a house, and Sacramento has plenty of rental options. (In fact, only 49.1 percent of the population owns their property.) According to census data, the median monthly rent was about $1,851.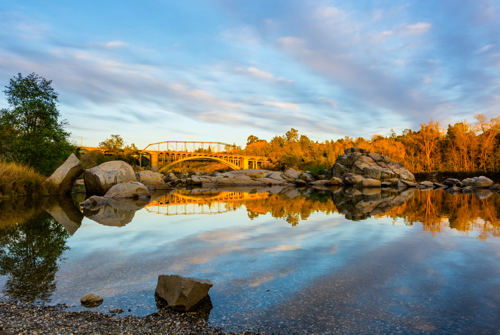 The Best Neighborhoods in Sacramento
Many neighborhoods in the greater Sacramento area are shifting dynamically as young professionals and families escape the price tags of other California cities. From hotspots of nightlife and culture to quieter residential enclaves, there's a neighborhood for just about everyone in the River City and its surrounding towns. Here are some of the most popular ones.
Midtown
Midtown's vibrant energy is the ultimate cool, and this 13-by-22-block located in the heart of the city has it all: innovative restaurants, wine bars, breweries, and a mix of boutique and commercial shops. With such a concentration of residential and retail spaces alike, Midtown has a familiar city feel and is a pedestrian's paradise, where you can run most of your errands on foot. (You'll still need a car, though, to get around elsewhere.) If you're a young professional or an older retiree looking for a faster city pulse and vibe, Midtown is probably right for you.
Population: 6,443
Cost of living: $720K median house price, $2,097 per month for a studio apartment
Schools: Within Midtown, schools range from Merryhill Elementary & Middle School, a private school that provides a tech-rich environment and emphasizes collaboration and creativity along with academics, as well as St. Francis of Assissi. This neighborhood is also home to the non-accredited Sacramento Makers Academy, a reimagining of the traditional school system. A small group of students, ranging from ages 12 to 18, learn a curriculum focused on computer programming, design and high-tech manufacturing, along with math and English. The goal is to get them ready for "jobs of the future," and the school prioritizes group collaboration.
River Park
River Park is a small, safe and family-friendly neighborhood located along the American River, about a 15-minute drive east from downtown. Located right above East Sacramento, which attracts both families and young professionals with its mixture of bars and restaurants as well as quiet residential streets, River Park is more of a family mainstay, with fantastic schools, parks and laidback recreation centers for those who want a break from the hubbub of city life. 
Population: 3,871
Cost of living: $760K median house price, $1,282 per month for a studio apartment
Schools: River Park's three public schools are well-ranked among Sacramento's school system. There's China Grove Elementary, Sutter Middle School and Rosemont High School, which has a modest student population of 1,311 and a graduation rate of 93 percent (about the state median).
North Oak Park
North Oak Park is a small and hip neighborhood just southeast of Midtown. Popular with young professionals, North Oak Park has a lively arts and music scene as well as up-and-coming eateries, bars, cafes and boutiques that offer everything from artisanal goods to juice cleanses, speakeasies, soul food, secondhand books and more. Peruse the art galleries that line Broadway, and join in on community events like Gather Oak Park.
Population: 5,709
Cost of living: $605K median house price, $1,844 per month for a studio apartment
Schools: North Oak Park consists of nine public schools and one private/charter school, including the Kit Carson International Academy (which comprises grades seven to 12 and about 533 students total) and Hiram W. Johnson High School (which has a student population of 1,568). Hiram W. Johnson High features a 79 percent graduation rate, slightly lower than the state median.
Natomas Park
Natomas Park is a family-friendly neighborhood on the north side of the American River. A quick 15-minute drive from downtown — where jobs, dining, nightlife, entertainment and shopping are plentiful — Natomas Park itself is a quiet residential area that's full of both mid-century and recently constructed homes, fantastic schools, parks, a charming farmers market and local restaurants.
Population: 7,990
Cost of living: $610K median house price, $1,897 per month for a studio apartment
Schools: Inderkum High is a public high school in the Natomas Unified School District, ranked 474th in California, and offers ample opportunities for students to take AP classes and exams. It has a 98 percent graduation rate — well above the state median. There are 82 full-time teachers and 2,243 total students. Nearby Natomas Pacific Pathways Prep is a charter school, ranked 162nd in California. The graduation rate is also 98 percent.
Other Neighborhoods Worth Checking Out
East Sacramento for a mix of entertainment and activities that appeal to both families and kid-free working professionals.
Land Park for close proximity to both downtown and green expanses as well as amazing restaurants, bars and activities (like the Sacramento Zoo).
Tahoe Park for young families (a significant portion of which are residents at nearby UC Davis Medical Center), with a large family-friendly 19-acre park in the center of the neighborhood.
The Job Market in Sacramento
Residents of Sacramento make about $65,847 per year, just shy of the national median. Still, a growing job market — and the city's attempt to nurture the most lucrative sectors — has drawn plenty of people to Sacramento in recent years. State workers and real estate-related industries are the foundation of the city's economy and what Sacramento is known for, but companies in the following fields employ thousands of people:
Here are some places you can find open positions in Sacramento: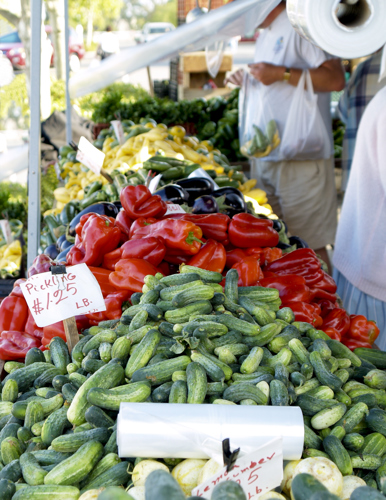 The Best Things to Do in Sacramento
You won't run out of things to do in Sacramento, with its abundant options for nature lovers and nighttime barhoppers or foodies alike.
Parks and Attractions
American River Parkway. Though you won't find anything like a white-sand San Diego beach in Sacramento, the city is crossed by two rivers and features waterholes and lakes for refreshing spring and summer fun. At American River Parkway, you can swim, kayak, paddle, fish and bike solo or with the family.
Farm-to-Fork Festival. Every summer, Sacramento lives up to its nickname as the "Farm-to-Fork Capital" by blending live music, wine tastings, street festivals and other entertainment delights at the Farm-to-Fork Festival. In the off-season, the city's diverse cultural makeup has generated dining options that span from Lao to Nigerian to Mediterranean.
Mural hunting. Sacramento has a long and rich history, and many murals from years past still remain on walls all over Midtown and downtown. Browse on your own during the year, and be sure to check out the mural festival, Wide Open Walls, which takes place annually.
Farmers markets. Sacramento is an agriculture hub, and the farmers markets reflect the region's abundance of fresh local produce. Some of our favorites include the year-round Midtown Market on Saturdays (featuring over 90 stands) and the Capital Mall Farmers Market on Thursdays (with lots of mobile food vendors for a quick, tasty lunch to go). The latter only runs from May to October.
B Street Theatre. For a comedy and improv lovers — or individuals trying to think of a solid date night plan — B Street Theatre offers laughs and entertainment in a cozy, intimate setting. If you're trying to watch a movie instead, check out the historic cinemas sprinkled throughout the city, some more than 100 years old.
Nature getaways. The wonderful thing about Sacramento is that it's far enough from other metropolitan hubs in California to keep its housing prices low, but close enough to enjoy occasional weekend getaways. Drive two hours to experience Lake Tahoe's pristine waters, an hour and a half to San Francisco, or an hour up the road for a wine-tasting excursion in Napa. There are numerous other national forests and parks for camping, sightseeing and other adventures.
Dining, Bars and Coffee Shops
Traffic and Transportation
Getting around in Sacramento is tough without a car. If you're thinking about moving to the city, plan on keeping (or acquiring) your own set of wheels. Though the public transit system is decent (courtesy of SacRT, or Regional Transit), with a mixture of both light rails and buses, transit stops tend to be unevenly distributed the farther out you get from downtown. Biking can be a great alternative, though be wary on the road — the city is currently experimenting with some of the bollards, and not all of them are currently the best at protecting bikers from oncoming traffic.
If you're visiting — or want to escape for a day or two — you can fly out of Sacramento's own international airport (SMF) or slip out via Greyhound and Amtrak.
Planning Your Move
Planning your move to Sacramento can involve a lot of coordination and stress. In addition to storing your bulky home items at our storage facilities in the city, check out our helpful guides to moving out of your current home: