Marketing
Leverage the brand authority and credibility that has made us a trusted self storage operator. You'll benefit from our in-house digital marketing team and sophisticated enterprise-level system integrations and software that automate lead flow to every store we manage, including yours.
Revenue Management
Improve your bottom line by letting our in-house revenue management team optimize occupancy and pricing strategies for your property. Our proprietary algorithmic pricing tools have the power to forecast market trends to maximise revenue behind the scenes.
Field Operations
Entrust your property to our professionally trained field staff, including regional and district managers. With their local knowledge and years of industry expertise, they'll help drive sales and oversee every aspect of day-to-day operations with a customer-first attitude, so you don't have to.
In-house Call Centre
Increase lead conversions and retain existing customers with our dedicated call centre agents located in every North American time zone. Equipped with extensive sales and storage expertise, they'll answer all inbound calls, respond to questions, and tailor solutions to your customers' needs.
Reporting & Analytics
Track performance across your properties with exclusive 24/7 access to a free reporting dashboard that shows you real-time data, occupancy metrics, and other marketing analytics.
3rd Party Management FAQ
Why SmartStop?
Why should I choose SmartStop to operate my property?
Since 2008, SmartStop Self Storage has grown to become one of the most recognizable brands in the business, with more than 150 locations across the U.S. and 20 locations in Canada, hundreds of five-star reviews, and national awards and recognitions.
As a partner, you'll get access to our brand platform, cutting-edge digital marketing team, proprietary pricing tools, first-rate field staff, call centre agents, reporting dashboard, and more — allowing you to focus on the big picture of your investments rather than the day-to-day operations.
How do I know that my property will be treated the same as SmartStop-owned facilities?
We're often told by partners that what distinguishes us from our competitors is our bespoke approach. In other words, unlike the cookie-cutter approach of other self storage operators with thousands of locations, we're able to devote an extensive amount of time to each of our properties, with personalised attention and care. At the end of the day, your success is also ours, so we like to pass on the same resources and strategies to our own facilities and our third-party-managed properties.
Getting Started
Do I need to use SmartStop's signage?
To ensure you're getting the most out of the platform we've built with our customers and the public at large, we'll need to set up SmartStop signage and other branding elements on your property. Setup costs vary, depending on the condition of the facility. SmartStop covers rebranding costs pursuant to a multi-year agreement.
What will my costs be once SmartStop manages my property?
We'll work one-on-one with you to craft a bespoke budget for your property, using comparisons from similar SmartStop Self Storage properties to estimate cost savings and project occupancy and revenue. At no point will there be hidden fees — we always include a detailed breakdown so you know exactly what your costs are.
Other
Can I sell my property to you?
We're always open to acquiring the properties we manage, especially when they're located in areas that align with our long-term investment and growth strategy. Feel free to reach out to our acquisitions team to learn more about the selling process or speak with a team member in greater detail.
How We Support the Community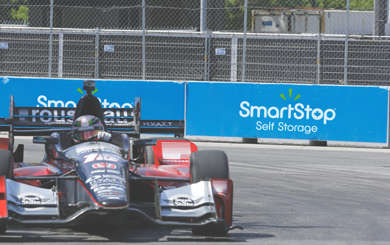 Toronto IndyCar
SmartStop is excited to once again sponsor this thrilling street circuit race along the streets of downtown Toronto.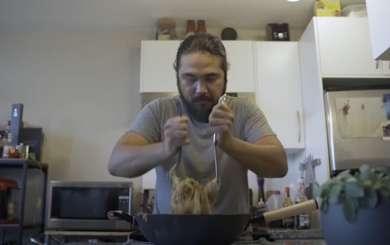 Chef Bawang
We partnered with Chef Bawang to provide warm meals and winter essentials for the homeless community in downtown Toronto.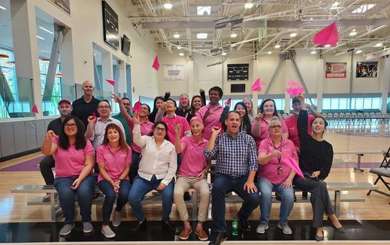 Breast Cancer Research Foundation
During breast cancer awareness month, SmartStop donates $5 for every new rental to BCRF. This makes our 5th year of partnering with BCRF.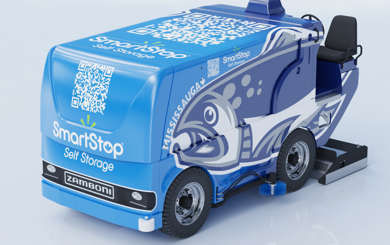 Mississauga Steelheads
SmartStop is a proud multi-year sponsor of the Steelheads and is excited to cheer on a team of talented and motivated young hockey players.