Once September rolls around and things start to cool off, you may look around your house and see that you don't need the same items you needed for the fall and winter. Rather than living in seasonal clutter, you might consider a storage unit to free up space around the house and decluttering your life.
Before you start packing and moving all your equipment, you'll need to think about what is staying and what is going, what size storage unit you'll need, and what features of a storage unit will protect your belongings best.
1. Seasonal Items to Store
Once summer is over, you'll need to switch gears. You will need to do something with all of the toys, vehicles, clothes, landscaping tools, and other equipment you've accumulated in the summer months. It may be tough to wrap your head around all the items you'll need to put in storage, so take inventory of the following common summer accessories you should consider storing: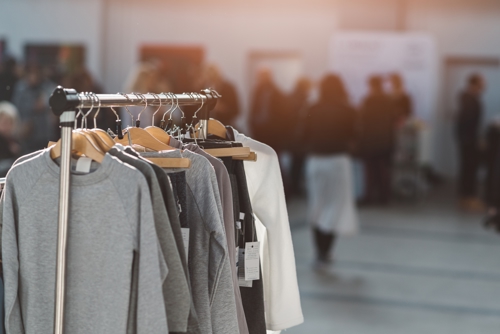 Clothes
You won't be very comfortable wearing your summer clothing in the cold and rain. It is best to pack up these clothing items to keep your closet from getting out of control. Closets are a major source of clutter, and you can save yourself months of winter frustration by getting rid of items such as:
Tank tops;
Shorts;
Sandals;
Dresses;
Bathing suits.
Lawn Equipment
Lawn projects are a staple of summer. While maintaining your yard and keeping it an oasis, you'll use a variety of different tools — large and small. Keeping these tools in your garage during the fall and winter can create unnecessary clutter, as you won't use them for months. Keeping your lawn equipment outside in the cold or where it can get rained on it can cause significant damage. Consider putting the following popular summer lawn tools in a storage space to make room for fall and winter equipment:
Lawnmower;
Gardening tools;
Hedge trimmers;
Weed Wacker;
Drop spreader.
Patio Furniture
While patio furniture can take a light sprinkle, it often cannot handle full-blown fall and winter weather. Heavy rain and extreme cold can damage your patio furniture, so it is best to pack it away in a storage unit for safekeeping. Look to pack away chairs, benches, tables and other furniture that may be made out of:
Aluminum;
Steel/wrought iron;
Plastic or resin;
Synthetic rattan;
Wood.
Pool Accessories
Since you'll likely be putting a cover on your pool to protect it from the fall leaves and draining or winterizing it, you can declutter it as well. Storing pool toys and maintenance items can be another way to tidy up this space. Look to store the following pool items for the fall and winter:
Toys and floaties:
Filters;
Pumps;
Cleaners;
Cleaning and shock chemicals.
Hobby Equipment
Summer sports and hobbies often require many bulky items. Aside from protecting these items, you could free up a great deal of space by getting a storage unit. You should get a storage unit for:
Vehicles;
Canoes and kayaks;
Camping equipment;
Sporting equipment;
Bicycles.
2. Choosing the Correct Storage Unit Size
Now that you've taken stock of all the things you'll need to store, you can start deciding what size storage unit you will need.
You don't want to pay too much for a large storage unit when you aren't going to fill it up, and you don't want to purchase a smaller unit than you need — having to keep items at home defeats the purpose of decluttering your house.
Small Units: Small storage units sizes can be 5' x 5' or 5' x 10'. Look to get a small unit for the fall to store boxes of summer clothing and lawn equipment.
Medium Units: Medium units range from 5' x 15', to 10' x 10', to 10' x 15'. Items you may want a medium-sized unit for can include patio furniture, pool accessories, and some sporting and hobby equipment.
Large Units: Large storage units are arranged in sizes from 10' x 20', to 10' x 25', to 10' x 30'. These storage units are best to hold vehicles, and depending on the size of the vehicle you can throw in any of the seasonal items above if they fit.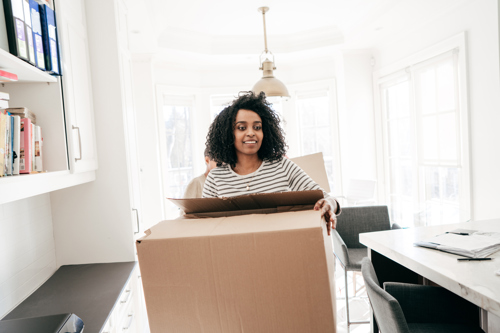 3. What Storage Unit Features Should You Consider for Fall Storage?
One last thing to consider before you purchase a storage unit for the fall is the features that are added into your storage unit. Often, it will be the features that determine what organization you purchase your storage unit from and what you will put in it. Features you should look for in a storage unit should include:
Accessibility;
Climate Control;
Security.
You may be doing yourself and your personal items a disservice if they don't have these features. For instance, items that are hot or cold sensitive may be destroyed if you do not have a climate-controlled storage unit. Or, you may not have done proper research on your storage unit location, and find you are paying for a unit that is too far away to access regularly. 
Another accessibility issue may be that your storage unit is not available to drive up to — making it harder to move your items into it. Additionally, you want to make sure your storage unit is nice and secure for your expensive vehicles, sentimental possessions, and sensitive documents.
A storage unit is a great way to protect your summer gear and free up space around your house.