Daylight savings has hit, the sun's out and flowers are blooming — it's officially spring. Before you start enjoying the fresh air, take some time to clear out the winter blues from your home. (We get it — if your holiday decor is still lingering in your living room, you're not alone.) After many months of being cooped up indoors, there's no better way to usher in the new season than with the time-honored annual tradition of decluttering and organizing your life. Tackling the dust and grime that's built up over the winter can be a daunting task, so we've put together our favorite spring cleaning tips to give your place a much-needed reset.
1. Make a Detailed Home Cleaning Checklist
Deep cleaning your entire home can be overwhelming, so break up the work by tackling one room at a time. It helps to go into your cleaning spree with a detailed plan. If you're aiming to finish everything up in a three-day timeframe, for instance, create a checklist for each day that covers the areas you want to target and the key tasks you need to complete. Split up rooms or responsibilities with your partner, or, if you have kids, find opportunities to get them involved. (And don't forget to create a spring cleaning playlist to help you declutter to your favorite jams.)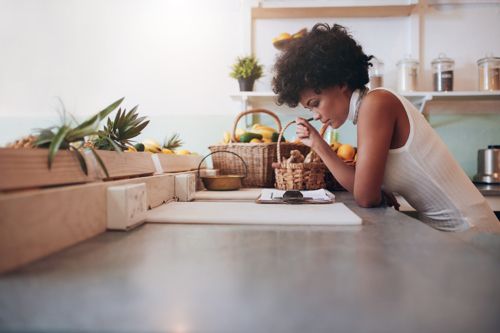 As you're going through your home and jotting down your checklist, follow this three-step approach:
Identify your storage/organizational issues

— e.g., are all your books lying around on the floor, disorganized? Is your kitchen pantry a disaster?

Assess the reason(s) for the clutter

— e.g., do you need to give your room a makeover? Do you need to invest in better storage solutions?

Determine long-term solutions (and implement!)

— e.g., turn your closet into a

cloffice

to create more space in your room, or invest in glass jars to store your bulk grains.

​