Many people associate Texas with cowboys, long-horned cattle and country music, but the Lone Star State is far more than just its country roots. While Austin has burst onto the scene in recent years because of its newly minted status as a tech hub, Dallas is another city well worth a second look. If you're thinking about living in Dallas, here's everything you need to know.
1. Living in Dallas: An Overview
Everything is bigger in Texas, and Dallas is no exception. Spread across nearly 400 square miles, Dallas is the third-largest city in the Lone Star State with a population of over 1.3 million…and that population is only continuing to grow. The Associate Press found that 4.2 million people have moved to Texas since 2010, a population growth of 16.4%. 
Known for its arts district and cultural activities (which include the opera, symphony and ballet), Dallas is an up-and-coming city. And it's popular with young working professionals — in fact, the median age is 32.9 years old.  
Population: 1,304,379 (2020)
Diversity: 29.0% white (non-Hispanic), 24.3% Black or African American, 41.8% Hispanic, 34% Asian (non-Hispanic)
Primary language: English
According to the U.S. Census, over 40% of the population is Hispanic or Latino, and 24.8% of the population was born in another country. In addition, 43.6% of people speak a language other than English at home, which makes Dallas a truly diverse place.
Weather in Dallas
Highest temperature: 95°F (August)
Lowest temperature: 64°F (January)
Warmest months: June to September
Coolest months: November to February 
Summers in Dallas are typically hot and muggy, while winters can be chilly and windy. It is partly cloudy year-round, and April through October is known as the "wetter season" because of the possibility of rain and/or snow. In a given year, temperatures usually range from 39 to 96 degrees. The best time to visit for outdoor activities like hiking and swimming is from late May to late September.
2. What's the Cost of Living in Dallas?
It's not as expensive as Los Angeles or the San Francisco area, but according to Payscale, the city's cost of living is 2% higher than the national average. Dallas's housing costs are 5% higher than the national average, and utility prices are 4% higher. On the flip side, transportation expenses are 1% lower than the national average, and grocery prices are 5% lower. The average salary is $55,332.
How Expensive Is Renting in Dallas?
According to the U.S. Census Bureau, the owner-occupied housing unit rate in Dallas is just 40.9%, well below the national average of around 64%. The number of renters has increased significantly over the past decade as the cost of living has continued to rise. Downtown, Uptown, Oak Cliff and Lower Greenville are some of the most popular neighborhoods for renters.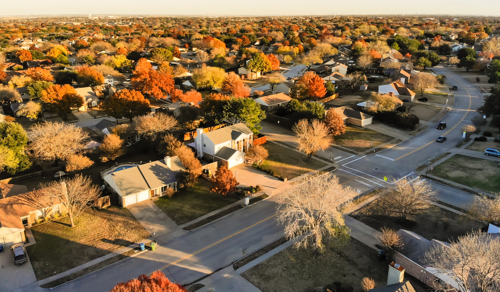 3. The Best Neighborhoods in Dallas
Dallas is divided into 34 neighborhoods, which range from artsy enclaves to historic haunts that are perfect for young working professionals, families, retirees and everyone in between.
Greenville
Recognized as one of the trendiest neighborhoods in Dallas, Greenville has an enviable mix of new luxury condos, historic homes and upscale restaurants and bars. The area is made up primarily of young working professionals and families.
Highland Park
Ever since the TV show Dallas filmed in Highland Park in the 1980s, it has been known as one of the swankiest and most affluent neighborhoods in the city. The area is densely populated, with many residents of retirement age.
Oak Cliff
Oak Cliff is one of the few surviving Freedman's towns in America (meaning it was founded by emancipated slaves after the Civil War). Today, the neighborhood is a melting pot made up of many people from diverse backgrounds. 
Deep Ellum
Like Oak Cliff, Deep Ellum got its start as a Freedman's town, but it maintained its status as a central hub for the Black community in Dallas through the 1950s. Today, the neighborhood is known for its music scene, and it's one of the best places in the city to go for a night out.
Uptown
Catering primarily to young professionals in search of urban attractions, Uptown has an eclectic mix of juice bars, coworking spaces, video arcades and dog parks.
4. What Are the Best High Schools in Dallas?
The Dallas Independent School District (which operates schools in most of Dallas County) is the second-largest school district in Texas. The district—which is responsible for over 153,000 students in 230 schools—is one of the "fastest-improving urban school districts" in the U.S. according to the Council of the Great City Schools. Here are five of the best public schools in Dallas: 
5. The Job Market in Dallas, TX
In November 2021, Dallas became one of nine major metros in the U.S. to surpass the number of jobs it had before the pandemic. In the Dallas area, technology, defense and financial services are the biggest sectors. 
Here are some places you can find open positions in Dallas: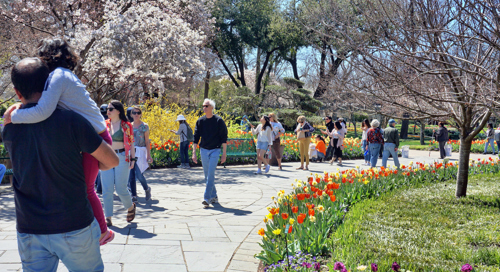 6. The Best Things to Do in Dallas, TX
Whether you want to go line dancing or to the opera, you can do so in Dallas. Here are a few local attractions that you won't want to miss.
Outdoor Activities
Parks and Attractions
Places to Eat
7. Transportation in Dallas
Dallas is home to the Dallas Area Rapid Transportation system (better known as DART, the longest light rail system in the country). The bus and connecting train system extend from downtown Dallas to many of the surrounding suburbs, and it continues to expand. If for some reason DART doesn't take you where you need to go, you can hail a cab or ride-share service.
8. Planning Your Move
Thinking of moving to Dallas? Check out our guides to learn everything you need to know about packing, staging your home, and moving:
Be sure to download our checklists, too: