Dating back to the Old West era, Denver features striking 19th-century buildings and modern art museums and restaurants set against the backdrop of the snow-capped Rocky Mountains. Locals and visitors alike love flocking to the nearby ski resorts to enjoy the fresh powder or attending concerts at the world-famous Red Rock Amphitheater during the warmer months. But with inflation causing everything from concert tickets to grocery prices to skyrocket, many people are looking for free activities to do in the Mile High City. From touring a candy factory to embarking on under-the-radar hikes, we've compiled a list of some of the best free things to do in Denver (so you can still enjoy the city without breaking the bank). Whether you've recently moved to the area or are a long-time resident, these hidden gems are sure to brighten your summer.
1. Tour a Candy Factory
Nearly 100 years ago, Carl T. Hammond, Sr. opened Hammond's Candy Factory and began selling handmade confections like lollipops and chocolate. Since then, the small family business has grown into a Denver staple that serves up quality candy in a nostalgic setting. For a behind-the-scenes look at how the treats are made, book a 30-minute free tour of the facility to get an overview of the candy-making and packaging process. After the tour wraps up, you'll have the chance to purchase an assortment of candy from the shop. We don't blame you if you're tempted to try one of everything!
2. Visit a Wildlife Refuge
Rocky Mountain Arsenal National Wildlife Refuge is located just 10 miles from downtown Denver, but it feels like an entirely different world. As one of the largest urban refuges in America, the wilderness landscape features over 20 miles of hiking and biking trails, wildlife viewings and even an archery range. Whether you decide to go hiking, biking or simply driving through the grounds, you'll want to keep an eye out for the native wildlife (which includes bison, deer, birds, coyotes and prairie dogs). The wildlife refuge is a must-visit location for anyone who loves spending time in nature.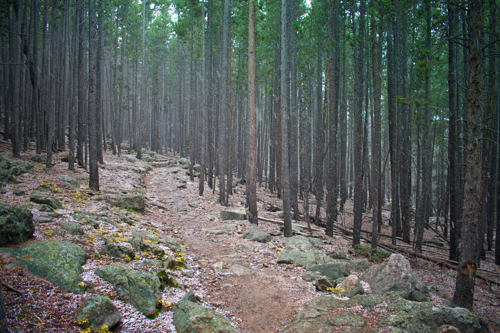 3. Go on a Hike
Hiking is synonymous with Denver, and for good reason: the Centennial State has some of the most beautiful hikes in the nation. If you're looking for an under-the-radar hike in the Denver area, consider Phantom Canyon Preserve. Managed by the Nature Conservancy since 1989, the 1,120-acre preserve is home to over 100 types of birds and over 600 plants. Nature lovers can embark on the short two-mile Canyon Trail hike or go fly fishing. You can also sign up for free informational hikes or volunteer to help preserve the area by planting seeds and maintaining the trails. Keep your eyes peeled for nesting bald eagles, which can sometimes be found in this remote haven. 
4. Eat a Picnic Lunch at Northside Park
If you're looking for fun things to do in Denver, Colorado, you won't want to miss out on visiting Northside Park. Located in Denver's industrial district at the site of an abandoned wastewater treatment facility, this 13-acre park features graffiti murals, concrete paths and structures that have been repurposed as seats and benches. In 2001, the park received a Merit Award in Design from the American Society of Landscape Architects because of its innovative reimagining of a former industrial landscape.
5. Go on a Photo Tour
In 1997, a non-profit called Colorado Preservation Inc. launched its Endangered Places program to raise awareness of historically important buildings and landscapes in the Denver area. By informing the public about the treasures in their backyard, Colorado Preservation Inc. hopes to inspire the community to come together to save them. If you're interested in visiting some of these historic haunts, start with Satank Bridge (believed to be the last remaining 19th-century timber cross wagon truss bridge) or Crossan's Market (a small-town mercantile building that dates back to 1903). Whether you want to practice your photography skills or simply document some of the area's historic finds, this is a great way to familiarize yourself with the architecture that made Denver what it is today.
6. Listen to Soul Music at a Local Club
If you feel like stepping back in time, head to Denver's monthly all-vinyl soul party, which takes place every first Saturday of the month at The Roxy. Throughout the evening, a slew of musicians will play soul, funk, and R&B music from the 1950s to the 1970s. Billing itself as "the heart of Denver Soul," this organization offers some of the most unforgettable tunes in the city.
7. Catch a Jazz Show at the Park
If jazz is more your speed, head to one of the free summer concerts put on by City Park Jazz. The volunteer-run organization aims to produce 10 jazz concerts each summer for the general public, so all you have to do is show up. We recommend bringing a picnic blanket or chair to sit in (and a few snacks to enjoy throughout the night). Whether you're looking for a romantic date spot or just a fun place to hang out with the whole friend group, the summer jazz shows are a must-attend event.
8. Glimpse Some Modern Art
This one's for you, art lovers: head to the privately-owned The Dikeou Collection to see contemporary art, sculptures and drawings from more than 25 artists. The art collection is open by appointment on Wednesday through Friday from 11 am to 5 pm. The collection features a rotating selection of artwork, so be sure to check the website beforehand to see what is currently being displayed.