When most people start planning a trip to Arizona, they inevitably put the Grand Canyon at the top of their list. With cavernous red rocks that stretch on endlessly and narrow hiking trails that offer sweeping vistas, it's easy to see why the Grand Canyon is such a popular attraction. However, there are dozens of other under-the-radar places that are well worth a visit. Whether you recently moved to Arizona or are just passing through, here are 10 hidden gems in Arizona that are sure to make you fall in love with the Grand Canyon State. 
1. Curious Nature (Phoenix)
Try your hand at being Indiana Jones for the day by searching for your own treasure at Curious Nature, a fine science and natural history emporium in downtown Phoenix. From ethically sourced taxidermy and bones to exotic plants and gifts, the eclectic shop feels like a foray into another world. You can even sign up for one of the in-person classes, which range from taxidermy to tea leaf reading. 
2. Undertow Tiki Bar (Phoenix) 
Once you find the perfect trinket(s) at Curious Nature, you can end the night with celebratory drinks at Undertow Tiki Bar, a nautical-themed craft cocktail bar. Book a 90-minute reservation so you have plenty of time to enjoy a selection of rare rums from around the world. If you're not sure what to order, ask the knowledgeable bartenders for their top recommendations. Bonus: If you decide to put down roots in Arizona's capital, this hidden gem in Phoenix is the perfect place to bring all your out-of-town family and friends.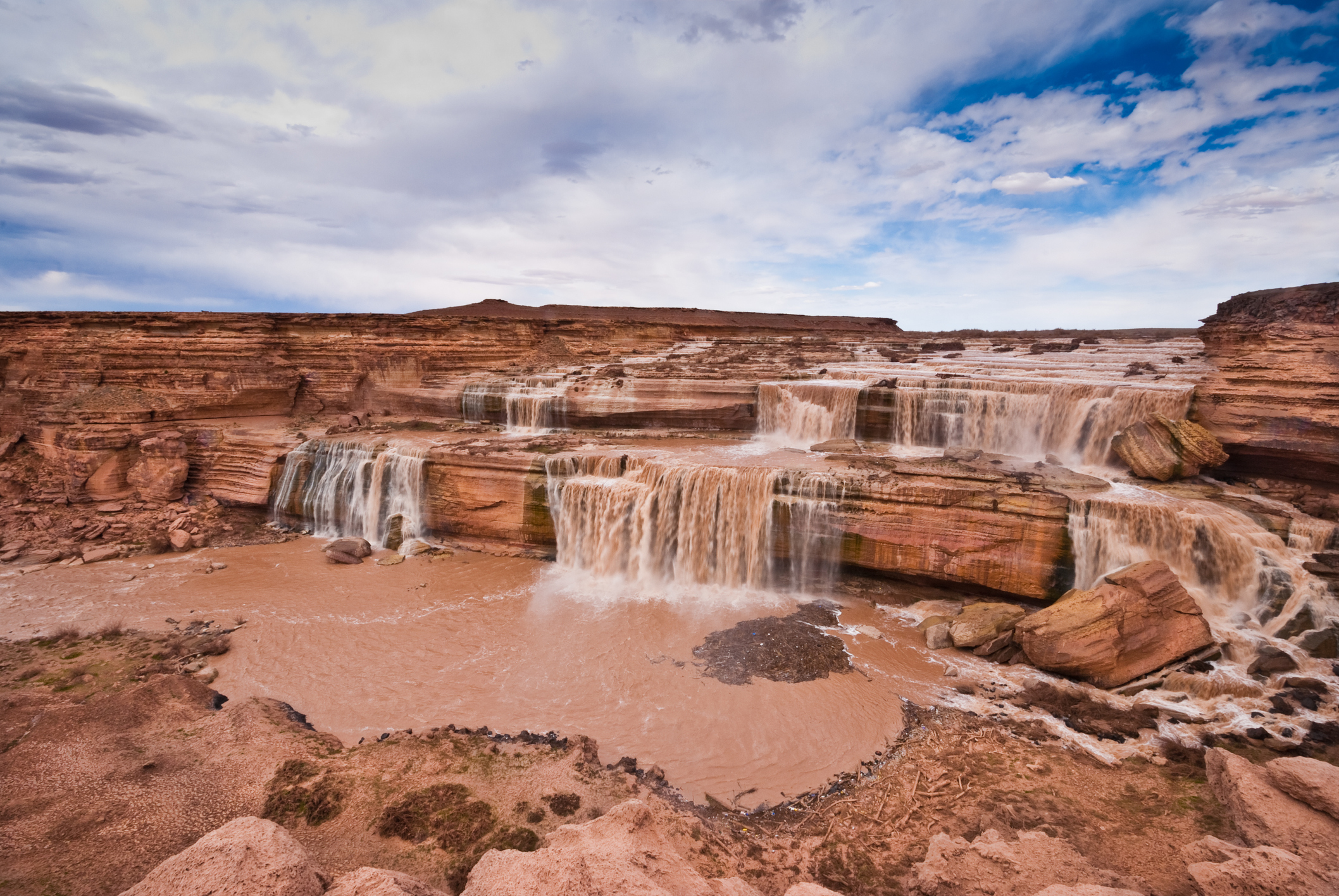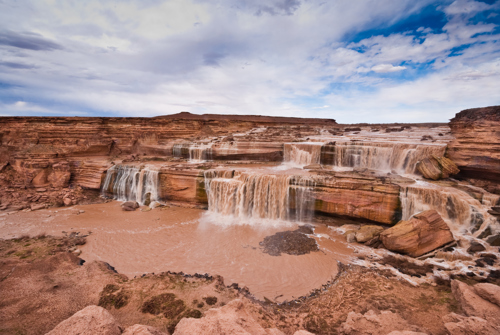 3. Grand Falls (Flagstaff) 
Arizona is synonymous with the desert, but if you're looking for something a little different you might want to head three hours north of Phoenix to Flagstaff. Located in the Painted Desert in the Navajo Nation, Grand Falls is a natural waterfall system that flows into the Little Colorado River below. At over 180 feet tall, it's even taller than Niagara Falls…and it's sometimes called Chocolate Falls because of its murky brown color. After going on an easy half-mile hike to the viewpoint, you can stop at one of the picnic benches to enjoy lunch with a view. 
4. Bearizona Wildlife Park (Williams) 
If you love wild animals, make your way to Bearizona Wildlife Park. The drive-through wildlife park is located just half an hour from Flagstaff, so you can easily visit both destinations in one weekend. From black bears and jaguars to American bison and Rocky Mountain Elk, the park is home to dozens of animals, over half of which are rescues. After driving through the park, you can get out of your vehicle and explore the interactive exhibits, go on a walking tour with the on-site animal ambassadors or grab a bite to eat in the themed Canyonland Restaurant. Tickets start at $30 for adults and $20 for children ages four to 12. 
5. Goldfield Ghost Town and Mine Tours Inc. (Pinal County)
Step back in history for the day by visiting the reconstructed 1890s town of Goldfield, which once featured three salons, a general store, a blacksmith shop, a brewery and a meat market. Today, visitors can check out the local history museum, pan for gold or take a ride on the only narrow gauge train in the state. You can even stay for a historical reenactment of the town's Wild West days, complete with a gunfight. Admission is free, but you can buy food and gifts at the local saloon, steakhouse and bakery. Make sure to bring a camera so you can snap some shots of yourself in this Wild West setting. 
6. Queen Mine Tour (Bisbee)
If you're looking for hidden places to visit in Arizona, you won't want to miss out on an underground mine tour! Originally opened in the 1800s, the Bisbee Mines produced copper and other metals worth around $6.1 billion. Although the mines closed in 1975, Queen Mine is still open for hard-hat tours led by former employees. Visitors will have the opportunity to go 1,500 feet below ground to learn more about the mining process. Tickets cost $14 for adults and $6.50 for kids ages six to 12. The mines are located about 3.5 hours from Goldfield, so you can easily hit up both historic destinations in one weekend.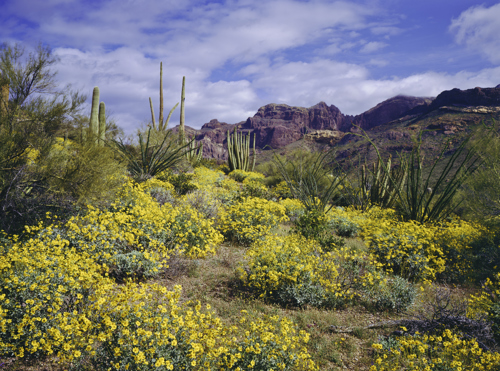 7. Tonto Natural Bridge State Park (Pine)
Stationed in central Arizona near Payson, Tonto Natural Bridge State Park is believed to be the largest natural travertine bridge in the world. Standing at 183 feet high over a 400-foot-long tunnel, the bridge is an awe-inspiring natural wonder. After exploring the cave-like structure under the bridge, you can go on one of three hiking trails or enjoy a picnic lunch at the picnic area. Stop by the on-site Goodfellow Lodge to learn about the history of the bridge and see local artifacts.
8. Montezuma Castle National Monument (Camp Verde)
In 1906, President Theodore Roosevelt declared Montezuma Castle (one of the best-preserved cliff dwellings in the nation) as one of America's first national monuments. In the 1930s, a pueblo ruin was excavated on the grounds, which revealed numerous artifacts that painted a better picture of the Sinagua people who lived in the area for over 400 years. Thousands of people visit the national monument every year to gain a better understanding of Native American culture and heritage. The monument is located just over an hour from Tonto Natural Bridge State Park, so outdoor lovers can check both spots off their list in one weekend.
9. Riparian Preserve at Water Ranch (Gilbert)
Created by the town of Gilbert in 1999, Riparian Preserve at Water Ranch is a 110-acre nature preserve and wildlife habitat. With over 200 species of birds spotted on the premises, it's the perfect outdoor escape for birdwatchers. If you visit on the third Saturday of the month, you can join the free Friends of Audubon Arizona Family Bird Walk to learn more about the local birds. You'll also want to keep an eye out for ducks, turtles, coyotes and other creatures as you walk around the lake and trails. 
10. White Tank Mountain Regional Park (Surprise)
Once you've explored Riparian Preseve at Water Ranch to your heart's content, head an hour away to Surprise, where you can search for a waterfall at White Tank Mountain Regional Park. The waterfall at the end of Waterfall Trail is typically only visible after heavy rainfall, but there are plenty of other great sights to see on the 1.8-mile round trip, including prehistoric rock art from the Hohokam People on the craggy boulders.