We are proud to announce our newest sponsorship of boxers Badou Jack and Viddal Riley. The sponsorship will provide both fighters with financial support while they complete their training for the upcoming historic fight of Mike Tyson vs. Roy Jones set for November 28th.
Sanctioned by the California State Athletic Commission, Badou Jack will be facing off Army veteran Blake "The Beast" McKernan in an 8-round battle. "Mike Tyson & Roy Jones are legends in this sport and it's an honor to share this stage with them," Jack stated in a press release. "It will be an exciting night for boxing and I'm proud to be able to donate the proceeds of my fight to the Badou Jack Foundation and continue to give kids across the globe a fighting chance in life."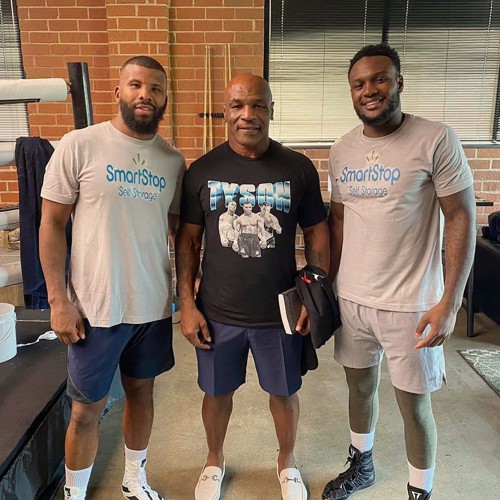 Viral internet sensation and trainer of Youtuber KSI, Riley will take on American MMA fighter Rashad "Daywalker" Coulter. "Being on this card is an honor and I'm planning on showcasing my skills for the world to see," Viddal Riley said in a statement. Riley currently holds two wins by KO and a silver medal after his win in the European Junior Boxing Championship in 2013.
"We continue to find dedicated and talented athletes in our sponsorship program to help support them in reaching their goals," said H. Michael Schwartz, chairman and CEO of SmartStop. In the past, SmartStop has sponsored MMA fighter Shawn "The Great" Bunch and Joe "The Hybrid" Duarte. "We are very excited about this sponsorship and to be part of a historic night in boxing history."
The four-hour live event, sponsored by digital platform app Triller, will mark Tyson's imminent boxing return during the holiday weekend. The event will be airing globally with the main three-hour card on Pay-Per-View and PPV streaming on www.TysonOnTriller.com.
For this event, SmartStop will also be hosting a social media contest giveaway with limited-edition merch. More details on the contest will be announced soon. 
For more information, please visit our press release.