8251 W McNab Rd
Tamarac, FL 33321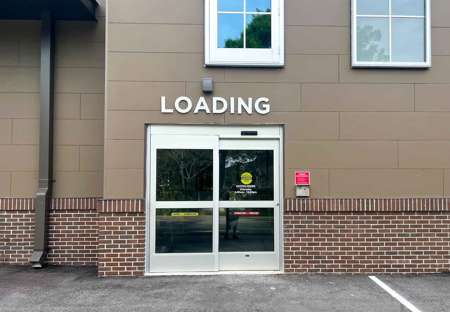 Need further assistance? Call anytime from 6am—10pm.
Closed
Office 9:30 AM - 6:00 PM
We are available by phone to answer questions, reserve/rent units or help manage your account.
Call anytime from 6am—10pm!
Open
Gate Access 6:00 AM - 10:00 PM
View More Location Details
Size Disclaimer
Size Disclaimer: Unit sizes advertised for rent are approximate only and units at the self-storage facility may differ slightly in shape and/or size. Customers should inspect the actual unit to be rented before signing a rental agreement and should base the decision to rent on the inspection of the unit and not on the advertised unit size. Rental amounts for a particular unit are not based on square footage measurements.
Our self-storage facilities in Tamarac, Florida offer a wide range of storage units to accommodate your needs. Our property comprises of all indoor climate-controlled storage units to protect your valuables from the elements.
Our storage units come in a variety of sizes, ranging from 3ft x 3ft up to 10ft x 30ft, and our most popular unit sizes in Tamarac are 10ft x 10ft, 10ft x 12ft, and 10ft x 20ft. Whether you need to store household goods, seasonal gear, small appliances, or other household items, we have the perfect solution for you. We even offer small storage units for those who only need to store a few items.
If you're unsure about what size storage unit you require, our Size Guide can help you determine which unit will fit your belongings. And if you need further assistance, our friendly customer service specialists at our Tamarac facility are always available to help.
SmartStop offers convenient and affordable storage options near you in Tamarac, Florida. Contact us today at 754-233-4005 to learn more about our climate-controlled storage units, rental storage options, and storage unit prices near you.
FAQs
I need to access my storage unit at off times. When can I access my unit?
You can always access your storage unit during the gate hours with your assigned gate code. The gate hours are posted online and at the storage facility. If you need additional assistance, please visit during office hours (also posted online and at your facility) and your property manager will be happy to help.
Do the storage units have electrical outlets?
For safety reasons, we do not install electrical outlets in our storage units.
What items are prohibited in a self storage unit?
You may not store any items that are explosive, flammable, odorous, hazardous, corrosive or perishable. These items can include food, drinks, fireworks, propane tanks, chemicals, etc. If you think you have an item that you are unsure about, please contact your site manager for clarification. We also require that your stored items not have a total value over $5,000. If you're storing valuables worth more than this, please obtain written permission from the property manager.
Do I have to sign a long-term storage contract?
No! We understand some people have commitment issues, which is why all self storage rentals are done on a month-to-month basis. You can even pay your monthly rent online.
Does the unit come with a lock?
Locks are available for purchase at any SmartStop® Self Storage facility. The disk lock is recommended for the highest level of security. If you already have one, you should remember to bring it on move-in day.
It's time for me to move out. What do I need to do?
We're sorry to see you go! Here's what you need to do. We require at least 10 days written or verbal notice to the property manager or call center support team. Make sure everything has been moved out of your storage unit before your scheduled move-out date and the lock has been removed. Once the property manager has inspected the unit, it will be officially vacant. We can prorate your rent through the 5th of the month. Please keep us in mind the next time you need self storage unit!
Need further assistance? Call anytime from 6am—10pm.
Office Hours We are available by phone to answer questions, reserve/rent units or help manage your account.
Call anytime from 6am—10pm!
Features of Facility
Moving Carts Available For Use
Tenant Property Protection Plan Available
About
Do you need affordable storage units? Tamarac locals visit SmartStop Self Storage when they need a place to store their possessions. Whether you want a space for a personal belongings, or business supplies, we have the right unit at the right price. 
SmartStop Self Storage has 24/7 video surveillance capturing activity throughout the property providing added security. Our facility features electronic keypad entry with individual access codes. We have a well trained professional staff available 7 days a week for extra security, assurance, and peace of mind. 
SmartStop Self Storage, the Smarter Way to Store for Tamarac, West Glen, Cypress Glen, Cypress Run, Margate, Coral Springs, North Lauderdale, Palm Aire, Lauderdale Lakes, Lauderhill and Sunrise, Florida.
Back to Top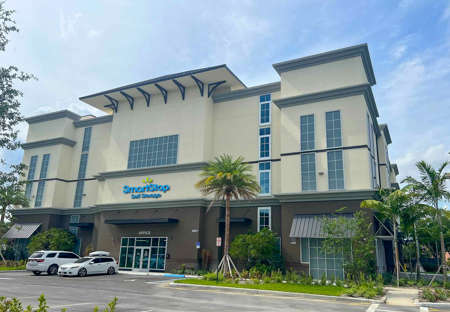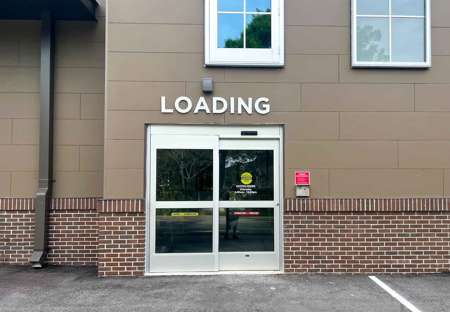 Other Facilities Near Tamarac