Home of the NASCAR Hall of Fame, the Billy Graham Library and the Carowinds, Charlotte, NC certainly has no lack of interesting things to do. But beyond the headline venues and events, there's a side of Charlotte that's best known to locals and frequent visitors. If you've hit all the high spots and are looking for unusual and fun things to do in Charlotte, NC, check out this list of 13 hidden gems just waiting for you to discover them. 
1. Carolina Raptor Center
Owls, hawks, corvids and eagles are just a few of the 37 different species of birds you and your family can get to know at the Carolina Raptor Center. Located on 57 acres of land within the Latta Nature Preserve, the Center is home to 97 permanent resident birds, as well as a rescue center that treats more than 900 injured and orphaned birds annually, returning more than 70% of them to the wild after their recuperation. It features a self-guided Raptor Trail where visitors can photograph and learn more about the many species of birds that make their home on the nature reserve. It also offers school and group tours onsite, offsite events by arrangement, and special Homeschool Days with formal educational activities for kids of all ages and grade levels. 
Admission: $12 (adults), $10 (seniors, teachers, military adults), $8 (students), free (under 3 and members)
2. Carolinas Aviation Museum
Considering North Carolina's place in aviation history (does Kitty Hawk ring a bell?), it should be no surprise that the Queen City is also home to a top-notch aviation museum. Founded in 1992, the Carolinas Aviation Museum hosts displays and artifacts from across the entire history of aviation, including an award-winning exhibition featuring the "Miracle on the Hudson," the famed 2009 landing of a passenger jet by Captain "Sully" Sullenberger on the Hudson River. As of this writing, the museum is undergoing extensive renovations and is scheduled to reopen in 2023 with a new name honoring Captain Sully, and all-new exhibits for the entire family. The renovated museum will also feature a state-of-the-art STEM Innovation Center that will provide STEM opportunities for Charlotte students and youth in partnership with Honeywell Industries. 
3. U.S. National Whitewater Center
The Whitewater Center at Charleston offers, as you might expect, whitewater rafting — but that's just one of the 30+ outdoor activities for visitors to the 1,300 forested acres of land along the Catawba River and Long Creek. Whitewater features 50 miles of trails for hiking and biking and a host of activity centers for different outdoor sports and events. Among the many activities are deep water solo climbing, zip-lining, whitewater kayaking, stand-up paddling, rope courses, ice skating and yoga — including SUP Yoga, for those who like their relaxation to be a little more extreme. 
Admission: Visitors can purchase a season pass, all-access day passes and single activity passes. Prices vary according to activity.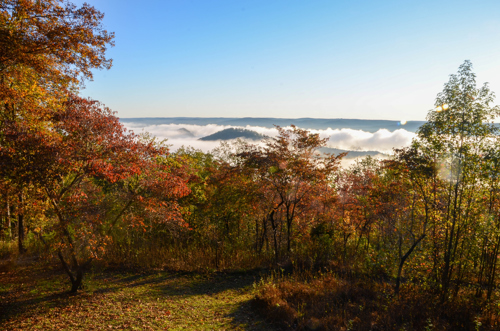 4. Morrow Mountain State Park
With 15 miles of hiking trails and 16 miles of bridle trails, Morrow Mountain State Park has a lot to offer anyone who enjoys outdoor activities. In addition to hiking and riding, visitors can rent rowboats and canoes — or launch their own boat from a boat ramp — to fish, paddle or just enjoy an afternoon on the water. The park has 106 campsites for tents, trailers and RVs, as well as vacation cabins for more extended stays. The park also offers a schedule of educational events in season, and has two picnic shelters and a community center that can be reserved for special occasions. 
Admission: There is no admission fee to enjoy the park. Boat rentals are $10 per hour. Contact the park for pricing for special events and activities.
5. The Market at 7th Street
If you love supporting small businesses and local vendors, The Market at 7th Street would love to meet you. Located in Uptown close to public transportation, the nonprofit business incubator and community meeting space showcases the best of Queen City's enterprising entrepreneurs, chefs, restaurateurs and makers under one roof. The vendors change frequently as new shops open and seasoned entrepreneurs move on to their own storefronts, but you can always be sure you're frequenting locally owned businesses with something new and unique to offer. Check out the Market's Shop Local Guide for more info on what you'll find.
Admission: Free
6. Charlotte Liberty Walk
Take a walk into history and learn more about The Queen City's place in the Revolutionary War. The Charlotte Liberty Walk is an interactive walking tour of the city, accompanied by a map — also available as an app — marking the sites of important historical events between 1775 and 1780. Each site features a marker on site and a fuller description on the interactive map. The tour is a little over a mile long, making it a good afternoon event for a family, group or individual. And just in case you get hungry or thirsty along the way, Charlotte Observer columnist Nicole Brantley published a wrap-up of her favorite spots on the tour, along with the best restaurants and watering holes along the way.
Admission: Free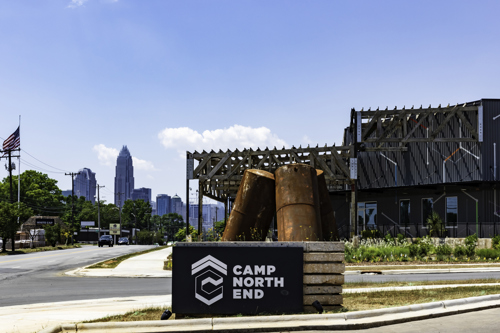 7. Camp North End
Imagine working in a community-oriented space where Fortune 500 companies rub shoulders with indie artists, emerging chefs and delightfully innovative startup companies and crafters. That's Camp North End, where innovation and fun is part of the master development plan. The 70+ acre former manufacturing and warehouse facility has been transformed into a business district with a difference. Original art decorates all available surfaces and community meetings take place around tables on sunlit patios. The developers describe it as a mix between industrial art collective, shopping center and outdoor food hall, but that description hardly does it justice. A visit to Camp North End is a trip to everything that makes Charlotte unique, complete with weekly events and happenings that highlight food, music, art and community.
Admission: Free
8. iFly Charlotte
Always wanted to try skydiving, but get a little queasy at the thought of jumping out of a plane? iFly Charlotte is the place for you. The indoor skydiving venue hosts a range of events and parties aimed at everyone from STEM field trips to military training flights, with birthday parties, team-building exercises and everything you can imagine. The facility even offers an inclusive All Abilities program that's specially designed to make flight accessible to people of all physical and mental abilities. 
Admission: $85+ per person, with discounts available to military, first responders, health care workers and teachers on weekday flights
9. The 7th Street Station Parking Garage
It looks like a cool — if somewhat dated — piece of urban art, but the 7th Street Station Parking Garage has a secret: it's a musical instrument. Built in 1998, the parking garage is the first in artist Christopher Janney's "Touch My Building" series. The exterior of the building features plaques that respond to being touched by triggering light and sound from the building itself. While the art installation has suffered from some decay in the nearly 25 years since its creation, you can still get it to play if you find the right panels.  If you're up for a bit of mystery solving, you can find some clues and insider info to get you started in this old Reddit thread.
10. Pinhouse
Duckpin bowling, mini-golf and fill your own glass draft beer and wine? Pinhouse is one of the most unique bars around. The concept is as simple as it is cool. You hand over your ID and a credit/debit card at the entrance and get a wristband in return. There's duckpin bowling, indoor mini golf, trivia nights and more — but the main attraction is the self-serve beer and wine on tap. The taps are activated by your wristband, which also tracks the number of ounces you pour — you're charged by the ounce when you leave.
11. Pins Mechanical Company
When life gives you balls, play with them! That's the irreverent tagline for Pins Mechanical Bar, located in Charlotte's South End. As you might expect from a bar with a name like Pins, your cocktails and brews come with a side of nearly 2 dozen pinball machines to play — but that's just the start. There's also duckpin bowling, foosball and ping pong, along with special events like Jenga tournaments and trivia. Kids bowl free every Sunday, and Pins serves a variety of mocktails they can enjoy while the adults sip some of the most creative libations in the city.
12. The Duke Mansion
Yes, you can stay in one of Charlotte's most beautiful historic mansions. Built in 1915 and greatly expanded by its most famous owner, James Buchanan Duke, the Duke Mansion is now open to the public as a bed-and-breakfast, event space and public garden. You can book one of the rooms for a romantic getaway weekend or host events and/or meetings in one of the mansion's many conference and event rooms. The landscaped and beautifully manicured grounds are open for garden strolls and welcome both children and pets (on a leash, of course). There are multiple picnic areas — and you can even order a catered picnic lunch for two, either as part of a room package or as a standalone.
Admission: Depends on services (picnic lunch is $85 plus tax)
13. Visulite Theater 
No list of fun things to do in Charlotte would be complete without a live theater/music performance venue. If you like your music up close, personal, and with a chaser, Visulite Theater ticks all the boxes. The small theater has a delightful indie vibe, much like many of the shows it books. It features tiered seating, with a "dance floor" up front, tables around the perimeter and a full-service bar. The featured shows run the gamut from burlesque to Calexico, with stops at indie songwriters, tribute and cover bands, and local house favorites along the way. There's no food menu, but guests are allowed to bring in food — and the website lists some nearby restaurants with takeout options. All attendees must be members, but that's an easy requirement. All you need to do is purchase a "membership" for the show for $1 alongside your ticket. Each member is allowed to bring in two guests. Most shows have a 16+ age requirement, but younger guests are allowed with an adult member.
Admission: $20+ per ticket.
Explore More Fun Things to Do in Charlotte, NC
The Queen City has a growing reputation as one of the hippest, most eclectic places to be in the Southeast, and one of the fastest-growing metro areas in the country. This list of quirky, fun things to do in Charlotte barely scratches the surface of the activities and venues that contribute to its unique, very modern vibe. For more things to explore, check our Ultimate Guide to Moving to Charlotte, NC.