When people think of California cities that they want to live in or visit, San Francisco and Los Angeles inevitably come to mind…but the state's capital should not be overlooked. With its proximity to farmland and nature — as well as a diverse population — Sacramento offers a quintessential window into California's farm-to-table dining scene as well as cuisines from around the world. And if you love exploring parks, rivers and scenic destinations, there's an endless list of places to explore in the aptly named City of Trees. Whether you're thinking about moving to Sacramento or just visiting for the weekend, here are 10 fun things to do in Sacramento for adults.
1. Sacramento Historic City Cemetery
Established in 1849, the Sacramento Historic City Cemetery is the resting place of more than 25,000 pioneers, governors and immigrants. Some of the most known include Captain John A. Sutter, Jr. (the founder of Sacramento), William Stephen Hamilton (the son of Alexander Hamilton) and Aimee Crocker (an American heiress who was named the "The Most Fascinating Woman of Her Age" by The Philadelphia Inquirer). Today, the cemetery functions as an outdoor museum complete with a Victorian garden, statues and walking paths. History buffs won't want to miss out on visiting this cemetery.
2. Tea Cozy
If you love trying new kinds of tea, head to Tea Cozy for one of the biggest (and best) selections in the city. Opened over 20 years ago by a couple of tea lovers who were struggling to find quality tea, the shop has since become a Sacramento staple. With over 125 types of tea available, it may be hard to narrow down your top choices…but the friendly staff is happy to let customers try staples so you can determine which ones to purchase. In addition to buying tea (by the ounce or in a to-go cup), patrons can peruse unique tea accessories, gifts and treats.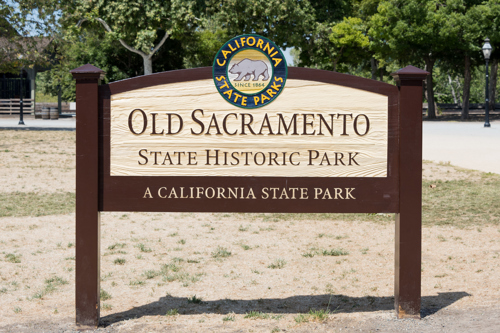 3. Old Sacramento Tunnels
After a devastating flood in the 1860s, Sacramento elevated the streets by an average of 10 feet to avoid similar catastrophes in the future. As a result, an expansive network of underground tunnels remains under the city to this day. Legend has it that the tunnels were once the stomping grounds of organized crime lords and other ne'er-do-wells. Today, the Old Sacramento Tunnels are part of the Old Sacramento State Historic Park, and tours are available every day of the week. Tickets for adults cost $22, while tickets for kids ages 6 to 12 cost $15. Spend an afternoon exploring the hidden tunnels, and it's easy to see why it's one of the most fun things to do in Sacramento.
4. Preservation & Co.
If you love trying specialty foods, Preservation & Co. is a must-visit destination. Located in the heart of Midtown, the gourmet grocery store is known for its handcrafted Bloody Mary mix, pickles and sauces. There's also an outdoor patio where guests can gather for birthday parties and special events. Chai tea drinkers won't want to miss out on the chai-infused vodka hot toddy, which is sure to warm their spirits on even the coldest of California nights.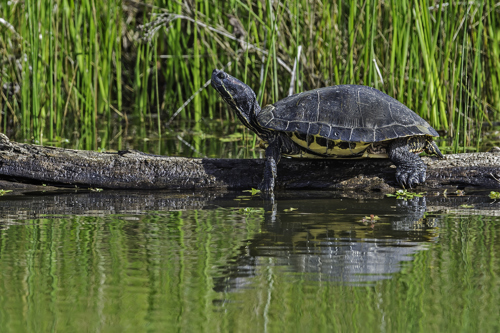 5. Cosumnes River Preserve
When it comes to summer vacation spots, nothing beats being by the water. To soak up summertime in Sacramento, head to Cosumnes River Preserve, a 51,000-acre expanse made up of riparian oak trees and wetland habitat. Nature lovers can pass the time paddling on the Cosumnes River or hiking to the Wetlands Walk and River Walk Trails. You can also learn more about the local flora and fauna in the interpretive room of the Preserve Visitor Center. Make sure to pack a picnic or bring a book to read so you can stay for a spell.
6. Taiwan Best Market
In 2002, a local Sacramento family began making authentic Taiwanese food in their kitchen and sharing it with family and friends. As word spread and their business became more popular, they moved into a brick-and-mortar location called Taiwan Best Market in downtown Sacramento. The mom-and-pop shop now functions as a storefront and hot food kitchen, where customers can order Taiwanese-style bento boxes and bowls to enjoy on their lunch breaks or after-work meetups. Perhaps best of all, you can stock up on frozen dumplings, wontons and other items to take home with you at the end of the night.
7. Farm-to-Fork Festival
Sacramento has been called the "Farm-to-Fork Capital," and this annual summer festival makes it easy to see why the city gained that moniker. Raise a glass to Sacramento this September by attending the festival, which features an array of live bands, wine tastings and food prepared by top chefs. In addition to checking out the food tents at the festival, guests can enter to win tickets to the exclusive Tower Bridge Dinner, a sit-down meal prepared by one of the region's finest chefs.
8. B Street Theatre
Get ready to laugh until you cry at B Street Threate, a nonprofit institution that features year-round entertainment options in a cozy environment. With everything from comedy and improv to music and theatre, the venue has something for all kinds of entertainment lovers. Thanks to this versatility, it's a great option for everything from a birthday gathering to a date night spot. If you're more of a movie buff, you can catch a show at one of the 100-year-old cinemas dotted across the city.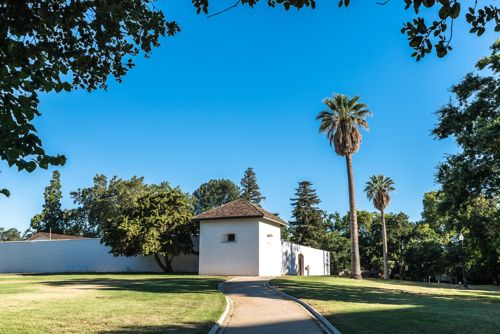 9. Sutter's Fort
Long before the Gold Rush redefined California as we know it today, life in the Mexican Alta California region revolved around Sutter's Fort. Established in 1839, the fort once served as the economic hub for the first permanent European settlement in California's Central Valley. When gold was discovered around 40 miles from the fort, people's attention shifted elsewhere…but the fort remains as a historic reminder of California's past. Now recognized as a National Historic Landmark, the fort is open for self-guided tours.
10. Paradise Beach
Unwind this summer by heading to Paradise Beach, a riverfront recreational area where you can go hiking or fishing. Whether you prefer to perch on the sandy beachfront with a book or go swimming in the cove on a hot summer day, it's the perfect way to cool off. Don't forget to pack a picnic lunch so you can eat it by the scenic riverfront.